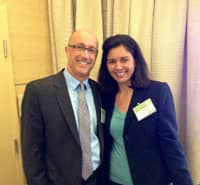 WebPT announced the launch of the WebPT Marketplace, an e-commerce site integrated with its EHR (electronic health record). With the launch of the Marketplace, WebPT customers can now purchase therapy products from suppliers through the site at discounted rates.
The new site will reportedly provide a large selection of therapy products in addition to one-step checkout, reminders, and repeat shopping lists. The WebPT Marketplace is designed to be convenient and user-friendly, and will also feature a secure PCI/DSS-compliant checkout.
In regard to why the company decided to launch this new endeavor, Paul Winandy, CEO of WebPT, explains that of the 20,000 users and 4,000 clinics it supports, it may not have the buying power to negotiate discounts on consumables and clinic supplies as small business entrepreneurs.
As such, Winandy says that WebPT does, adding that, "We can leverage the buying power of our entire community to ensure that every one of our customers, regardless of their clinic size, can get the products and services they need at rates that will allow them to improve their bottom line and be better in business."
The news release indicates that WebPT was able to negotiate a group-buying discount, which will ensure a successful launch and continual growth.
Winandy states that with the launch of the WebPT Marketplace, the company is moving one step closer to being a full-fledged 360-degree business solution for rehabilitation therapists. He says the goal of the Marketplace is to provide "our community of therapy clinics with tangible savings on core products and services."
WebPT is a web-based electronic health record solution for physical therapists.
[Source: WebPT]