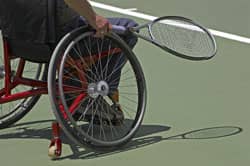 The University of Texas at San Antonio (UTSA) has announced that it has launched a new website in an effort to continually improve and expand disability awareness and access in its campuses, programs, and activities.
The website, Americans with Disabilities Act Disability Resources at UTSA, is designed as a one-stop destination for UTSA disability resources. The website is intended to assist the UTSA community in moving toward seamless accessibility for all of its members. It is reportedly the result of collaboration by members of the UTSA ADA Accessibility Committee.
The website offers visitors disability resources available to students, faculty, staff, and visitors to UTSA. It also features a variety of components that include a detailed FAQ about the history of the ADA, parking, and more. Users can also report a barrier to accessibility at a UTSA campus or find a detailed list of accessibility contacts on UTSA campuses.
Dianne Hengst, director of Student Disability Services, notes that the website, "serves as a portal to all of our university's ADA policies, resources, and programs, and it is part of our commitment to serving every member of our university community equally."
[Source: UTSA]