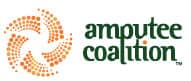 Orthopedic and prosthetic companies have joined together to provide assistance to uninsured and under-insured Boston terror victims through the "Coalition to Run & Walk Again," according to a recent news release. The release notes that as part of the American Orthotic & Prosthetic Association (AOPA)'s creation of the Coalition, major assistance with the cost of initial prostheses and related care will be provided to victims of the terror attack.
AOPA officials note that the creation of Coalition comes in response to the number of Boston terror victims requiring artificial limbs and the potential financial challenges they may face as a result of severe limits in health insurance coverage, such as a cap of $1,000 per prostheses or coverage for only one artificial limb over the course of an individual's lifetime. The release states that the care and cost of an initial prosthetic device could add up to $30,000 or more and it often must be replaced every 5 to 7 years.
Tom Fise, AOPA executive director, notes that the ultimate goal of the Coalition is to extend compassionate aid to the victims of the Boston terror attacks. "…We want to ensure that, in the midst of this horrific tragedy, these individuals are not further traumatized by the harsh and unreasonable limits that are present in all too many health insurance policies today in the United States. As an industry, we would not want to see these people victimized twice," Fise says.
The Coalition will reportedly seek to use its national network to facilitate care for any Boston Marathon bombing victim for their prosthetic and orthotic needs (excluding physician and hospital costs), with the sole prerequisite being receipt of a letter from the victim's physician indicating that the patient was injured in the Marathon bombing, describing the specific needs of the patient, geographic information, and attesting that the patient's insurance coverage is insufficient to meet the costs of the prosthetic/orthotic care the patient needs.
Kendra Calhoun, president, Amputee Coalition, adds, "We commend all the organizations, like the AOPA alliance, that have come forward with help and support for the victims and their families…The world becomes a very different place when you lose a limb, but the beautiful thing is that prosthetic devices can help people regain an amazing amount of function and there should be no reason why every American amputee shouldn't be fully functional, except that health insurance isn't willing to pay for it."
Certified prosthetists and orthotists are in a unique position to offer needed assistance, says Charles Dankmeyer, AOPA vice president, founder of Dankmeyer Inc. "We want to do whatever we can to help these fellow Americans as they start this challenging journey," Dankmeyer states.
For more information, click here
Source: AOPA