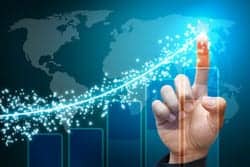 In a recent news release, Quantum Rehab, headquartered in Exeter, Pa, announced the expansion of products and services through the Las Vegas-based Quantum Western America. Quantum notes that the expansion encompasses additional production capacity, faster delivery, increased parts inventory, and augmented staff support.
Quantum Western America delivers regional support in 15 states, reducing fulfillment times by up to 5 working days, according to the release. This delivery is intended to allow providers to submit their billing faster in an effort to improve business efficiency and helping patients receive their mobility product in a more timely fashion. Quantum adds that Quantum Western America also stocks 500 of the most commonly ordered parts in order to better meet providers' service needs.
Additional personnel will also be added in the following weeks to the existing team of Quantum product specialists at Quantum Western America to maximize service capability. Quantum adds that the facility also offers production facility tours and CEU courses are scheduled to be offered at the Quantum Western American training facility.
Mark Nelson, vice president, Quantum Western America, emphasizes that, "The Quantum Western America team is dedicated to further building customer trust and satisfaction." Nelson adds that the improvements the organization makes are geared toward optimizing its ability to deliver products in a timely manner.
[Source: Quantum Rehab]