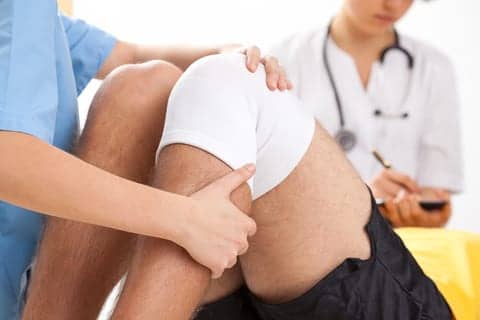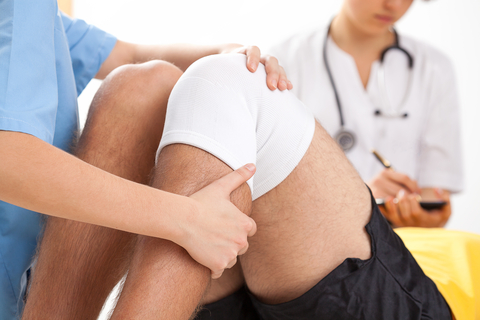 As the number of joint-replacement procedures explode, there is a concurrent need for treatment that minimizes hospitalization costs and improves postoperative pain symptoms. As part of a treatment strategy that helps achieve these aims, a group of Minnesota-based researchers recently debuted the Rapid Recovery Protocol.
Erik P Severson, MD, led a group of researchers whose study findings recently were presented at the annual meeting of the American Academy of Orthopaedic Surgeons. The presentation formally is titled, "Rapid Recovery Protocol in Total Knee Arthroplasty." Severson and colleagues launched the study to evaluate the impact of a pharmaceutical "rapid recovery protocol" in the setting of total knee replacement (TKA) with no change in surgical technique, incision, or implants, according to an abstract of the presentation.
As part of the study, a single surgeon performed TKA for all patients without any change in surgical technique across groups. The surgeon reportedly used a medial parapatellar approach with a standard-length incision.
An abstract of the presentation notes that before the rapid recovery protocol, TKA patients received a general anesthetic with a peripheral femoral nerve block. They also received a perioperative narcotic pain medicine for pain control. The new protocol involved a general anesthetic, intraoperative administration of a long-acting local analgesic (bupivacaine liposome injectable suspension) and scheduled postoperative intravenous acetaminophen and ketorolac tromethamine for 24 hours; while narcotics were minimized and used only as a breakthrough modality.
The last 50 patients had TKAs performed without the protocol, and were compared to the first 50 TKA patients who underwent replacement according to the new protocol. No patients were excluded. Data reportedly was prospectively gathered; and discharge day, pain scores, and complications were compared.
According to the presentation abstract, patients in the rapid recovery protocol had a mean discharge day of 1.7 compared to 3.2 days in the pre-rapid recovery protocol population. Furthermore, the abstract notes, pain scores were significantly better in the rapid recovery group with a postoperative day 1 average of 3.2 compared to 4.8 in the pre-rapid recovery group.
Another important finding was the level of drug consumption, with study data revealing significantly less narcotic consumption among the rapid recovery group. Complication rate was not significantly different between the two groups. There were significantly less patients in the rapid recovery group requiring transitional care or extended rehab compared to the pre-rapid recovery group.
The data presented in this study seem to demonstrate the positive impact and potential advantage of an easily translatable protocol by strategically using non-narcotic medicines during the perioperative period in total knee arthroplasty. To support this position, the authors point out the day of discharge is 1.5 days faster and pain scores are "markedly better." Furthermore, they conclude, overall healthcare costs are diminished because of decreased hospitalization and fewer patients requiring transitional care or skilled nursing.
[Source: American Academy of Orthopaedic Surgeons]