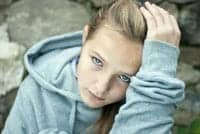 According to study results from University of Manchester, researchers have pinpointed 14 new genes that may hold promise in future treatments for childhood arthritis. The research team, which included Anne Hinks, PhD, Joanna Cobb, PhD, and Wendy Thomson, PhD, University of Manchester's Arthritis Research UK Epidemiology Unit, reportedly assessed DNA extracted from blood and salvia samples of 2,000 children with childhood arthritis and compared the samples to those of healthy individuals.
A news release from the university notes that childhood arthritis impacts one in 1,000 in the UK and until recently little was known about the genes that play a key role in the disease's development. Researchers add that only three were previously known.
"The study set out to look for specific risk factors. To identify these 14 genetic risk factors is quite a big breakthrough. It will help us to understand what's causing the condition, how it progresses and then to potentially develop these therapies," Hinks, joint lead author, explains.
According to the release, the study's results may assist in predicting which children require specific treatment earlier and allow health care workers to better control their pain management, quality of life, and long-term outcome.
Alan Silman, FRCP, FmedSci, DSc (Hons), medical director, Arthritis Research UK, who partly funded the work, notes that it has been known for some time that a strong genetic contribution was present in a child's risk of developing juvenile idiopathic arthritis (JIA). The study's identification of 14 new risk regions lends a significant amount to researchers' knowledge of the genetic basis of the disorder, Silman adds.
The study appears in Nature Genetics.
Source: University of Manchester