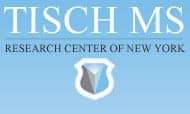 In a recent news release, Tisch MS researchers announced a new method of measuring disease activity in patients with multiple sclerosis (MS). The study (Harris, et al, Cerebrospinal fluid Fetuin-A is a biomarker of active multiple sclerosis, Multiple Sclerosis Journal, Epub: 2/25/2013 doi: 10.1177/1352458513477923 ahead of print), was conducted by a research team led by Violaine Harris, PhD, Tisch MS Research Center of New York.
Researchers says that the biomarker discovery is based upon spinal fluid measurement of Fetuin-A levels obtained throughout several years of clinical and pathological studies of MS patients, as well as experimental models of the disease. The release notes that the team's findings may impact the process for making treatment decisions in MS patients.
According to the release, the current MS treatment is designed to stop disease activity in the brain and spinal cord with the goal of arresting disease progression and disability. Saud A. Sadiq, senior author, adds that the findings "will provide a measurable method for monitoring the effectiveness of treatment, much like determining blood sugar levels are assayed for diabetic patients. Many patients with MS on treatment report 'worsening,' despite stable MRI findings. [The] addition of Fetuin-A measurement will help better evaluate disease activity in such patients," Sadiq says.
The Tisch MS Team aims to continue its research into the underlying mechanisms of spinal fluid Fetuin-A in an effort to pinpoint its exact role in MS.
Source: Tisch MS Research Center of New York