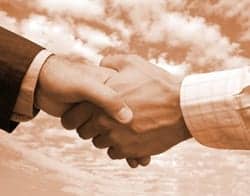 SCI Business Solutions Inc, Project Walk's exclusive operator and franchisor, reports that it has partnered with Total Gym, a San Diego-based manufacturer of functional and bodyweight training equipment.
SCI Business Solutions Inc states that the strategic relationship is designed to provide clients of Project Walk franchises access to the latest offerings from Total Gym, including the motorized PowerTower. The device is a commercially designed Total Gym engineered to allow for incremental load changes while clients are on the unit.
The release states that the partnership also supports a collaboration intended to improve research in the areas of spinal cord injuries (SCIs) and partial body weight exercises.
Jesse Campanaro, president, Total Gym, articulates the company's pride in being selected by Project Walk as a "critical tool" in their work with clients: "It aligns with our passion for helping people get healthier no matter where they are starting."
Brian Malkinson, director of Operations for SCI Business Solutions Inc, echoes Companaro's sentiment, stating, "We selected Total Gym because they can provide a safe and stable platform for us to perform functional movement with our clients."
Malkinson also characterizes Total Gym as an industry leader in functional training, which aligns with the Carlsbad, Calif-headquartered company's own methodology.
Project Walk reports that it bases its treatment upon the Dardzinski Method, seeking recovery through an approach that aims to improve function below the level of injury.
[Source: SCI Business Solutions]