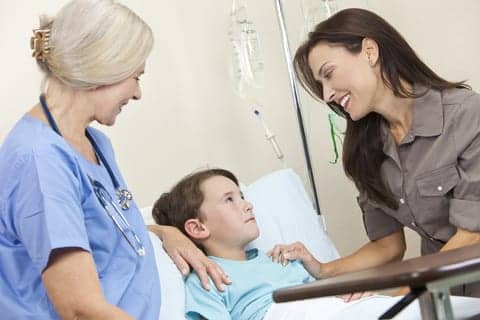 A new study from researchers at Cincinnati Children's Hospital Medical Center showed a higher number than expected of pressure ulcers in children, and medical devices were cited as the cause. For the Pediatrics study, a survey was taken at Cincinnati Children's Hospital prior to the study that revealed a rate of pressure ulcers in children of at least 10%, which is more than twice as high as was thought to occur in pediatrics.
The research team assembled a patient safety collaborative to investigate this issue and found that most pressure ulcers in children occurred due to medical devices. Cincinnati Children's established a quality improvement collaborative leadership that developed a quality improvement bundle of solutions, which resulted in a 50% reduction in pressure ulcers in patients in the pediatric ICU unit just 1 year after the devices, according to the Cincinnati Children's Hospital Medical Center report.
The Cincinnati report notes that the medical devices cited as the cause of the pressure ulcers include pulse oximeters, facemasks, tracheotomy tubes, and orthopedic casts. The report also notes that the incidence of pressure ulcers is also higher in critically ill patients.
Marty Visscher, PhD, lead author of the study, explains that while this, "initial intervention has proved to be efficacious, we need to use established skin evaluation methods, identify early tissue changes, and test additional interventions to reduce harm from medical devices." Visscher adds, "The unanticipated increase in pressure ulcers from pulse oximeters indicates that new products must be evaluated before widespread use."
Details of the improvement initiative, which are published online in Pediatrics, may be adopted by other hospitals striving to reduce the incidence of pressure ulcers in patients.
[Source: Cincinnati Children's Hospital Medical Center]