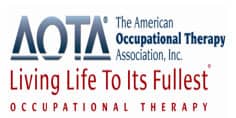 The American Occupational Therapy Association (AOTA) recently hosted a 2-day forum encompassing more than 30 experts discussing how occupational therapy can play a role within evolving primary care delivery models. Some of these models have been facilitated as a result of the Patient Protection and Affordable Care Act of 2010, the AOTA says.
The forum was held in Arlington, Va, June 10 and 11. The integration of small workgroups assisted physicians, nurse practitioners, physician assistants, health care executives, government agency representatives, and occupational therapy clinicians and academicians in identifying a range of vital factors behind the development of primary care teams. A news release from the AOTA notes that attendees also identified the barriers facing occupational therapy's role in interprofessional, coordinated, patient-centered care.
A variety of the factors are currently shaping the future of health care delivery. These factors include an aging population, an elevated rise in chronic conditions such as diabetes, the use of technology to deliver services via telehealth, the goal for patients to gain greater health literacy while performing self-management of care, and the completion between health care providers for space on primary care teams.
The AOTA reports that the identified barriers to occupational therapy's maximizing its role on primary care teams included the need for academic training designed to prepare OT practitioners for a potentially more generalist rather than specialist role, the need for research demonstrating outcomes supporting the value of occupational therapy in primary care, the changing regulatory and reimbursement systems, and challenges in promoting the value of occupational therapy to physicians and other stakeholders leading and developing primary care teams, as well as to consumers.
Fred Somers, executive director, AOTA, calls the forum, "a step in an ongoing process as to how occupational therapy can best contribute to our customers."
Somers adds that one of the forum's primary goals centered on using a diverse group of "thought leaders." "We hope that this is the start of an ongoing collaboration among all the professionals here," Somers says.
[Source: AOTA]