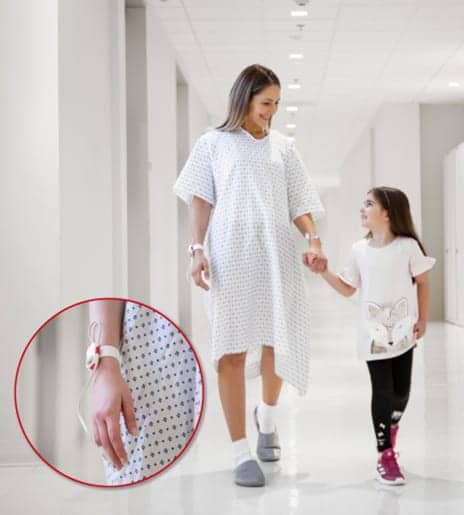 Masimo has received FDA 510(k) clearance for its Radius PPG, a tetherless sensor solution powered by Masimo SET designed to eliminate the need for a cabled connection to a pulse oximetry monitor, allowing patients to move freely and comfortably while still being continuously monitored.
Via wireless connection, measurements are displayed on Masimo host devices or third-party multi-parameter monitors with integrated Masimo technology.
Radius PPG can easily pair with multiple devices (maintaining connection to any one device at a time), simplifying transfers between care areas, and features an integrated battery that can store up to 4 days (96 hours) of patient data that can be used for remote clinician notifications of changes in patient condition and automatically transferred to the patient's EMR, a media release from Masimo explains.
Radius PPG allows patients to move throughout the hospital room, to the bathroom, and to other care areas without the need for physical disconnection and reconnection. In places like the neonatal ICU, care providers and parents can hold infants without interrupting monitoring or risking an uncomfortable tug on the patient. Via Masimo SET technology, the device is designed to provide accurate measurement even while patients move.
"We are excited to announce the Radius PPG tetherless, wearable SET pulse oximetry sensor solution. Accurate, high-quality monitoring data can now travel from an ambulating patient to a variety of monitoring platforms, allowing a patient's physiological status to be continuously monitored when it's needed most," says Joe Kiani, founder and CEO of Irvine, Calif-based Masimo, in the release.
[Source(s): Masimo, Business Wire]