Burke Rehabilitation Hospital launches a new inpatient neurorehabilitation gym, designed to enable the entire rehabilitation team to treat the patient in the same space, allowing for collaborative work and continuous communication with patients and their families/caregivers.
"This outstanding facility enables patients to continue to receive the excellent therapy that Burke is known for while providing the opportunity for further advancements in care. Our dedicated physicians and therapists are thrilled to offer patients the ultimate coordinated care in the new gym throughout their journey to recovery."

— Burke President and CEO Jeffrey Menkes
Burke Rehabilitation Hospital is a member of the Montefiore Health System.
The new neurorehab gym is 4,200 square feet, more than doubling the size of the previous facility. Artwork will further enhance the well-appointed space, which provides a spacious and healing environment for patients to work with therapists, according to a media release from Burke Rehabilitation Hospital.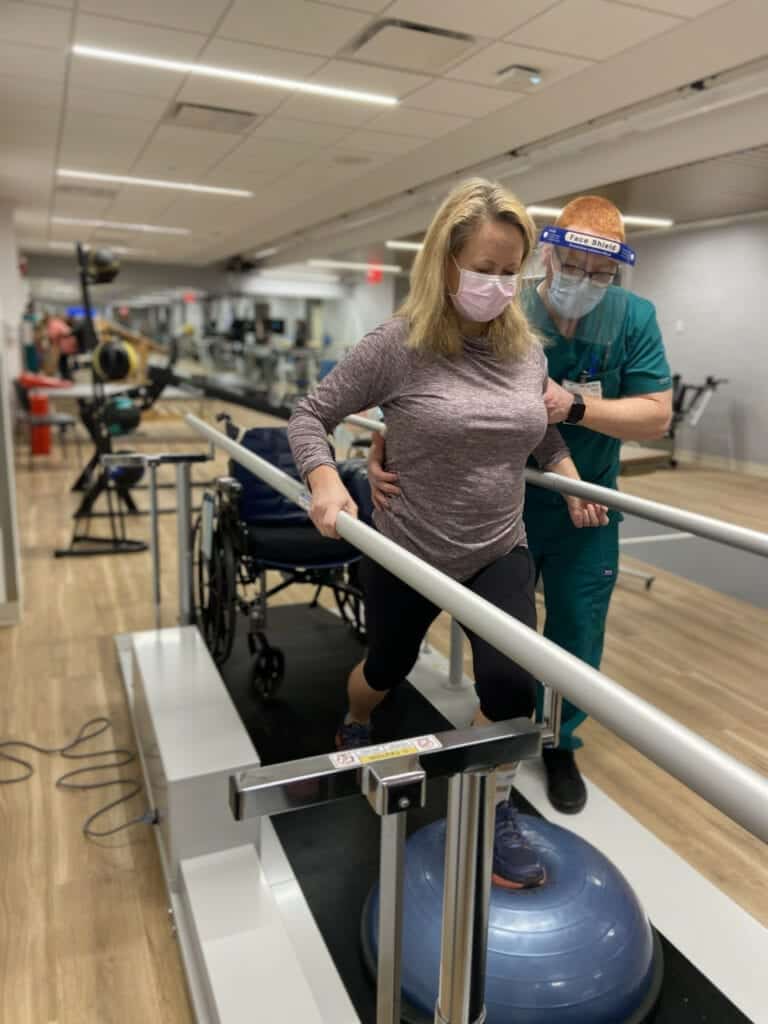 New Equipment
New specialty equipment in the facility includes the following: 
Bioness Vector Overhead Intuitive Body Weight Supported System – A 117-foot track system provides body weight support during mobility activities, allowing therapists to safely work with patients on these tasks and push their limits earlier in the hospital stay.
Biodex Gait Trainer Treadmill with Handrails – This treadmill connects with the Bioness Vector Overhead System to allow patients to work on walking or stepping skills, while audio cuing and music can be incorporated to provide performance-enhancing feedback.
Electric Parallel Bars – Utilized for early standing and walking activities as well as therapeutic exercise, these 16-foot parallel bars allow patients to use their arms to balance and support themselves.
Motomed Viva 2 – An upper and lower body trainer similar to a bike that can be used in a seated position, allowing individuals to participate in the benefits of exercise from a wheelchair.
Rex Bioness – This robotic device helps people stand and engage in upright functional activities, such as stepping and squatting.
Functional Electrical Stimulation (FES) bikes – These provide electrical stimulation to muscles in patients who have lost all or some ability to move their arms or legs, enabling them to pedal a bike (legs) or crank a bike (arms).
In addition, home automation training devices, such as iPads, adaptive switches and smart home accessories are available for training purposes and education for patients and their families. These devices will help to facilitate the transition back home as well as maximize independence and quality of life in keeping with Burke's core mission, per the release.
[Source: Burke Rehabilitation Hospital]