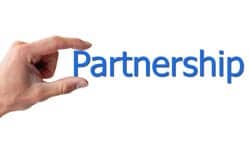 Ottobock has announced a new partnership agreement with PatienTech/Vista Medical. The Minneapolis-based company notes that the agreement grants it the exclusive distribution rights on the BodiTrak Smart Fabric pressure mapping system.
A recent news release reports that the BodiTrak is engineered to use advanced electronic sensors with built-in smart USB electronics and three-dimensional, stretchable, breathable pressure mapping sensing material.The technology translates into a reading intended to closely represent what is occurring in a load-bearing surface, promoting tissue protection and pressure ulcer prevention. Andrew Frank, vice president of sales and marketing, PatienTech/Vista Medical, adds that the technology is based upon patented Smart elastic fabric, and aims to enhance ease of use and maintenance.
"We are very pleased to partner with Ottobock in helping rehabilitation professionals meet the needs of their clients," Frank says.
Matt Swiggum, vice president of Mobility Solutions, US HealthCare, Ottobock, echoes Frank's sentiment, calling the pressure system a "great fit" within the Ottobock brand. "We are pleased to bring the BodiTrak to market, and look forward to the positive impact our new partnership with PatienTech/Vista Medical has on our customers and the entire rehab community."
[Source: Ottobock]