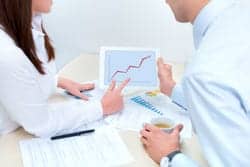 In an effort to promote a key focus on rehabilitation and retail, Quantum Rehab and Pride Mobility Products Corporation, Exeter, Pa, will be moving forward with new developments within their sales divisions.The companies note that Quantum Rehab will be moving forward with a clinically focused team of field leadership intended to work directly with patients, therapists, and providers.
To accomplish this, Quantum's regional managers will reportedly expand the company's clinical presence by continuing to build relationships with rehab product specialists and partnering with Quantum's Clinical Education team for course-development presentations. A recent news release reports that the regional managers aim to become a catalyst of product-development collaboration between consumers, therapists, and ATPs under the continued guidance of the Quantum Corporate Leadership team.
Pride Mobility is currently developing new retail sales strategies designed to assist providers in remaining economically viable. Its field leadership will also target a refining of its retail sales focus by creating new strategies intended to allow them to work closely with Pride providers in identifying and converting opportunities that increase cash flow.
Andrew Pyrih, senior vice president of Domestic Sales, notes that the changes reflect the ongoing changes within the custom rehab technology and durable medical equipment arena, adding that, "Quantum Rehab and Pride Mobility continue to make strategic organizational moves to ensure providers and facilities receive the highest level of products and services."
[Source(s) Quantum Rehab, Pride Mobility Products Corporation]