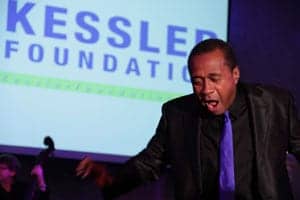 According to a recent news release, Kessler Foundation saw more than 200 guests attend its November 15 event, "Rebuilding Lives after Hurricane Sandy: A Benefit for People with Disabilities." The benefit, reportedly held at The Grove, Cedar Grove, NJ, featured comedian Jeff Norris as emcee and also featured performances by Ben Vereen, (pictured right) actor and Broadway singer. The Emulators, (pictured below, left) an 80's cover band that frequently performs at the Jersey Shore, opened for the event.
The release reports that in 1991 Vereen underwent rehabilitation at Kessler Institute for Rehabilitation following a car accident. Since his rehabilitation, "I've had to wait 20 years to give back to Kessler with a performance. Kessler Foundation's work in rehabilitation research is so important. I'm living proof of what is possible," Vereen says.
Rodger DeRose, president and CEO, Kessler Foundation, goes on to emphasize the importance of the benefit in light of the impact felt by individuals following Hurricane Sandy. "Many lost wheelchairs, ramps, vehicles, medical supplies, and access to accessible housing. They lost their means of independence and necessary resources to stay healthy. That's why we're here today—to address these needs and begin to rebuild the lives of people with disabilities," DeRose says.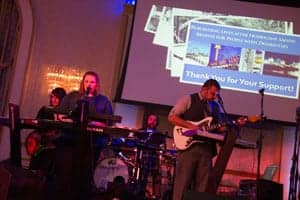 Kessler Foundation notes that nearly $28,000 was raised to support the Foundation's Hurricane Sandy Emergency Fund. The organization adds that grants are available for disability organizations that provide aid in New Jersey. Some grants will help organizations continue to provide services to individuals with disabilities. The grants are also intended to fund modification, assistive technology, transportation, personal assistance, durable medical equipment, and other pressing needs.
The release reports that online grant applications are now being accepted. For more information, click here.
To donate to Kessler Foundation's Hurricane Sandy Emergency Fund, click [removed]here[/removed].
[Source: Kessler Foundation]