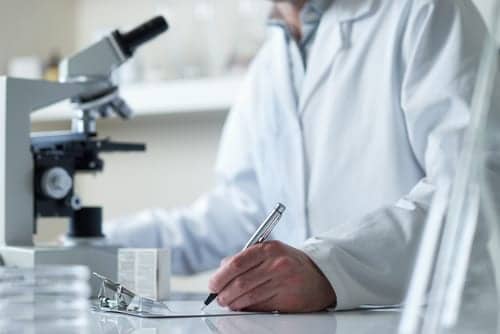 Researchers from the Mayo Clinic's campus in Jacksonville, Fla, Emory University, and the University of Florida have reportedly developed a novel protein test that may assist in predicting the rate of disease progression in amyotrophic lateral sclerosis (ALS) patients. The test is designed to accomplish this by measuring proteins from nerve damage that are deposited in blood and spinal fluid.
The study indicates that once the test has been perfected, it could potentially assist physicians and researchers in identifying patients that are most at risk for rapid progression of weakness. As a preventative measure, patients could then be provided new therapies now being developed or tested, according to a recent news release.
"Many ALS researchers have been trying to develop a molecular biomarker test for nerve damage like this, and we are encouraged that this test shows such promise. Because blood samples are more readily collected than spinal fluid, we are especially interested in further evaluating this test in peripheral blood in comparison to spinal fluid," explains Kevin Boyan, MD, medical director of the ALS Clinic at Mayo Clinic in Florida.
The release notes that the test measures neurofilament heavy form in blood and spinal fluid. Researchers report that they measured neurofilament heavy form in blood and spinal fluid samples from patients at the Mayo Clinic and Emory University. They then correlated levels of the protein with the disease's rate of progression.
The results, Boylan says, "demonstrated a solid association between higher levels of this protein and a faster progression of muscle weakness." Boyan adds that higher protein levels in ALS patients may also correlate with shorter survival.
Source: Mayo Clinic