Good Shepherd Pediatrics, a part of Good Shepherd Rehabilitation Network, is offering therapists and the public a chance to name three Trexo Plus robotic exoskeleton devices utilized on the organization's South Allentown campus.
The free "Name the Trexo" contest is open to adults and children, and there are no limits on the number of submissions. The deadline to submit names is May 11, 2021. Following a public voting period on finalist names, the winners will be revealed and commemorated at Good Shepherd's annual Gala in the Garden on June 5, 2021.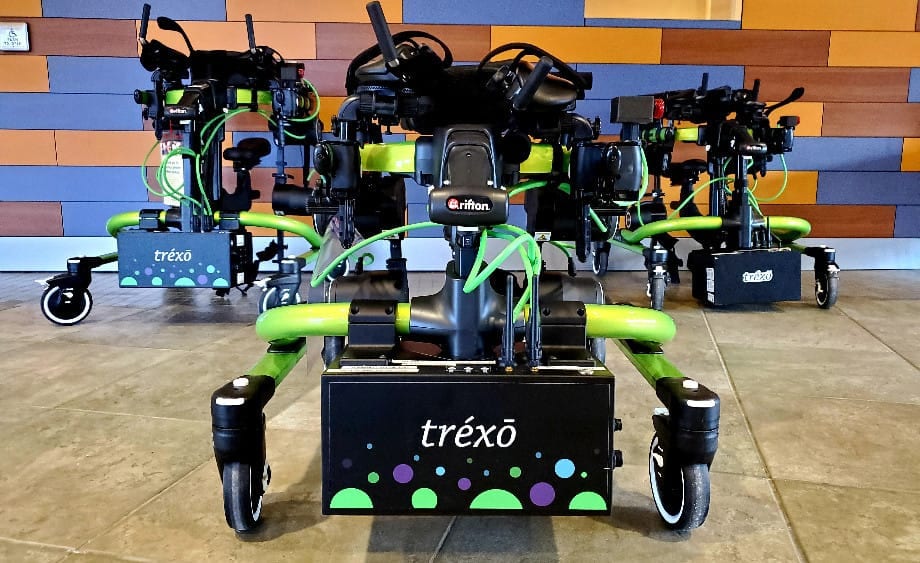 "We want children, families and individuals from not just the greater Lehigh Valley, but all over the region and country to be creative and have fun with this contest. You have a chance to create a long-lasting impression the very first time a child climbs into the device you named."

— Amanda Kleckner, PT, DPT, administrative director of Good Shepherd Pediatrics
To submit names, visit Good Shepherd Rehabilitation.
Good Shepherd Pediatrics, a health care provider based on the East Coast, offer all three sizes — small, medium and large — of Trexo Plus, which allows children with cerebral palsy, pediatric stroke, spinal cord injury and lower-extremity weakness to walk hands-free in a safe, correct and consistent manner.
[Source: Good Shepherd Rehabilitation Network]
---
Related Content:
Good Shepherd Rehabilitation Network Adds 2 New Trexo Plus Robotic Exoskeletons to Help Children Walk