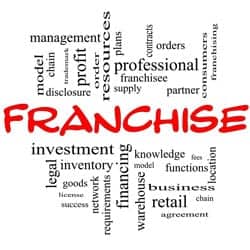 101 Mobility, Wilmington, NC, an installation provider of various brands of mobility equipment, has announced the opening of its first California 101 Mobility franchise. Virgil and Julie Moore recently opened 101 Mobility San Jose and aim to use corporate support, grassroots marketing, and key customer service standards to establish themselves as a resource for a variety of equipment including professionally installed wheelchair ramps, stair lifts, wheelchair lifts, patient lifts, auto lifts, and pool lifts.
The company notes that it has 29 franchisees operating in more than 70 territories nationwide, with none of these territories touching the West Coast until the Moores signed on as franchisees. Kansen Chu, San Jose Council Member, states that he hopes 101 Mobility will, "rise to the challenge of becoming a leading resource for aging and disabled residents. Locals can look forward to enjoying improved independence and accessibility here in San Jose."
According to a company news release, Virgil will head sales and marketing, while Julie manages office processes and service technicians installing equipment. Virgil designates customer service as the franchise's number one priority, adding that the franchise's commitment to customer service can pave the way to allow the franchise to become a recognized place to go for the type of services San Jose residents need and deserve.
Source: 101 Mobility