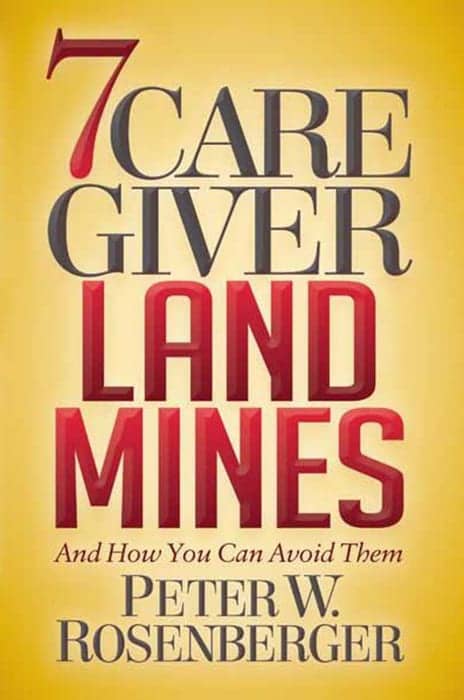 In the book 7 Caregiver Landmines: And How You Can Avoid Them, author and radio host Peter W. Rosenberger advises family caregivers how to live a healthier, calmer, and even more joyful life while serving as a caregiver.
A caregiver's journey often contains beliefs and behaviors that act like emotional landmines and can cause serious damage. Avoiding these landmines requires caregivers to hear from someone with experience they can trust. Rosenberger draws upon his ongoing 3 decades of caring for his wife through medical issues to discuss seven caregiver landmines that wreak havoc in a caregiver's life, according to a media release from Morgan James Publishing.
For more than 30 years, Rosenberger has been the sole caregiver for his wife, Gracie, whose medical issues resulted in 80 major operations, the amputation of both legs, and dozens of additional procedures.
These experiences have led him to work with more than 80 treating physicians in 12 hospitals and seven medical insurance companies. All of this caused medicals bills soaring to more than $10 million. Throughout this experience, he developed a profound understanding of the challenges facing America's vast (and growing) population of caregivers.
His weekly radio program about caregivers, HOPE FOR THE CAREGIVER, is broadcast on more than 200 stations. Peter and Gracie reside in Nashville.
The book, published by Morgan James Publishing, will be available beginning November 13. November is National Caregiver's Month, according to the release.
[Source(s): Morgan James Publishing, PR Newswire]