Smyle Mouse, a head mouse designed to allow people with disabilities or difficulties of hands to control their computers and/or tablets, is now being offered as a monthly subscription-based service. It could also be purchased for a one-time payment, according to the company.
Developed by Perceptive Devices LLC, it is downloadable software that enables users to control their computers without using their hands. It uses the computer's web camera to sense the user's head motions to move the mouse pointer and the user's smile to cause a click.
This way, people with conditions such as ALS, carpal tunnel, cerebral palsy, muscular dystrophy, multiple sclerosis, spinal cord injuries, and others, can use Smyle Mouse to communicate with others by email, text messages or social media, do school or office work, pay bills, play games, and more without the use of hands or voice.
Users can also use it as an adaptive switch to operate their speech generation devices) or augmentative & alternative communication software, a company news release explains.
Visit YouTube to view a demo of the Smyle Mouse head mouse control, hands-free controller via face gesture, and eye tracker.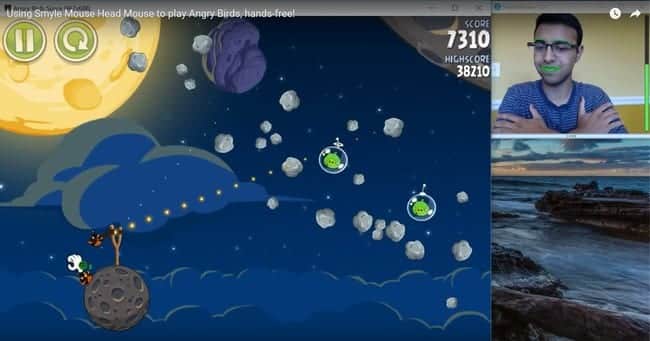 Perceptive Devices LLC founder Uday Parshionikar recognizes that the economic challenges resulting from the COVID-19 virus crisis could hamper acquisition and use of this product.
"We already had plans to have a Smyle Mouse subscription model eventually. However, the COVID-19 crisis gave us an extra sense of urgency," he says, in the release.
"Our goal has been to allow people to use Smyle Mouse for an entire month for the price of one simple dinner. No one should have to wait to build up savings or to wait on the long insurance approval processes to start using this life-changing technology," Parshionikar adds.
[Source(s): Perceptive Devices LLC, PRWeb]