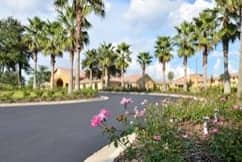 A new residential post-acute program, designed to provide care and specialized services to patients with catastrophic injuries and challenging diagnoses, such as traumatic brain injury (TBI) and spinal cord injury (SCI), has reportedly opened in Mount Dora, Fla. NeuLife Neurological Services announced the facility's opening in a recent news release.
The release notes that NeuLife currently employs 20 full-time staff and at full capacity, the facility will serve 54 clients. It will also employ up to 175 professionals and para-professionals. According to Wayne Pless, president, Case Management Consulting, NeuLife aims to meet, "the needs of a large percentage of individuals who are underserved following a traumatic injury."
The organization notes that its care plans are developed and implemented by its professional staff. This includes a wide range of healthcare professionals, including a physical therapist; an occupational therapist; registered nurses; nutritionist; board certified physiatrist as medical director; neuropsychologists; board certified behavior analyst; board certified psychiatrist, trauma social worker; and speech language pathologist.
The privately owned and operated organization also offers fully-accessible rooms which feature a large bathrooms with a roll-in shower and large closet. The organization provides several family gathering areas, as well as environments and activities that are therapeutically designed to enhance learned skills.
For more information, visit NeuLifeRehab.com
Photo Credit: NeuLife
Source: NeuLife