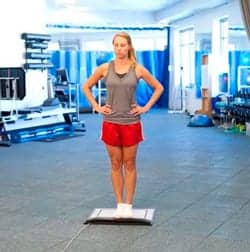 The MobileMat BESS from Tekscan Inc is designed to be a computerized implementation of the Balance Error Scoring System (BESS) for pre-and post-concussion assessments. The device combines the pressure-sensing platform technology of Tekscan with software to count the balance errors experienced by the subject during the BESS test, which can provide more consistency and objectivity when administering the test.
The MobileMat BESS test aims to address concerns about the inter- and intra-rater reliability of the manual scoring of the BESS test by automating the processes and almost eliminating the risk for human error.
For more information about the MobileMat BESS, visit www.tekscan.com/medical/mobilemat-bess.
[Source: Tekscan Inc]