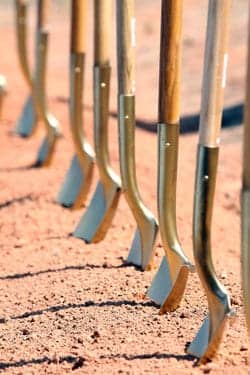 As part of a joint venture between Seton Healthcare Family and Post Acute Medical, a new 40-bed rehabilitation hospital will be built and operated in Kyle, Texas. A recent news release reports that the new facility will be named Warm Springs Rehabilitation Hospital of Kyle, carrying the tag line, "A Seton Healthcare Family partner with Post Acute Medical." A groundbreaking ceremony for the hospital is slated for the morning of July 15, 10:00 CDT.
Anthony Misitano, president, CEO, Post Acute Medical, designates the joint venture as a "perfect fit," and adds, "Together we can achieve clinical integration and a more seamless care delivery system which results in excellent patient care as well as optimal preparation for accountable care."
Tom Gallagher, president, CEO, Seton Ventures and Alliances, states that health care will change dramatically in the coming years, "with Seton working with patients so they can recuperate in a lower-cost rehabilitation hospital or at home instead of in more costly acute hospital beds. Our partnership with Post Acute Medical is a significant step in Hays County toward reducing health care costs," Gallaher says.
According to the release, a total of 40 private rooms will be offered at the two-story, 54,500 square foot hospital. The rooms will offer patients the latest rehabilitation technology and skilled rehabilitation nurses, therapists, and physicians. The hospital will also specialize in rehabilitation of stroke, brain injury, spinal cord injury (SCI), amputation, major trauma, movement disorders and orthopedic conditions.
Construction on the hospital is scheduled to begin in July and to be completed in June of 2014.
Source: Post Acute Medical