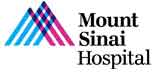 A study led by the Icahn School of Medicine at Mount Sinai indicates that while a history of traumatic brain injury (TBI) with loss of consciousness (LOC) is not linked to an elevated risk for developing dementia of Alzheimer's Disease, it may be associated with re-injury and higher mortality rates in patients who have sustained a TBI in older adulthood.
There is a wide range of conflicting information in literature regarding the link between TBI and dementia, acknowledges Kristen Dams-O'Connor, PhD, first study author, assistant professor of rehabilitation medicine at the Icahn School of Medicine at Mount Sinai.
The study reportedly spotlighted the risk of subsequent re-injury in adults aged 65 years or older who had sustained a TBI with LOC. The results suggest an increased risk for re-injury and mortality among this population. During the study, Dams-O'Connor notes that she collaborated with researchers from the University of Washington, the Swedish Neuroscience Institute, and the Group Health Research Institute (GHRI) in Seattle.
Researchers then evaluated data on 4,225 dementia-free individuals aged 65 years old and older enrolled in the Adult Changes in Thought (ACT) study between 1994 and 2010. A news release notes that participants were seen every 2 years for up to 16 years of follow-up.
The results reflect that, "The increased risk of re-injury in older adults as well as a link between recent TBI and mortality underscores the need for effective strategies to prevent injuries and re-injuries in this population," Dams-O'Connor says.
Dams-O'Connor also emphasizes the need for individuals to be more aware of the potential outcomes of brain injury in order to understand the necessity of injury prevention.
Source: Mount Sinai Medical Center