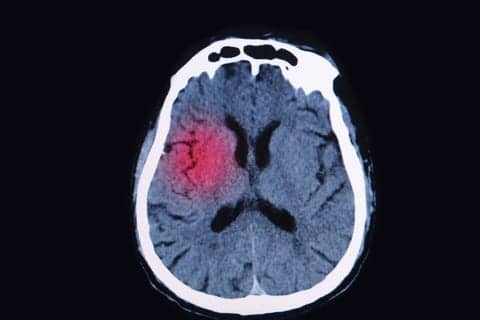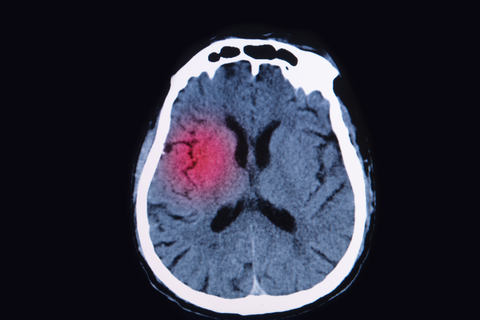 A recent study produced surprising findings that nearly 17% of adults in this study had been affected by a traumatic brain injury (TBI), with significant numbers of study subjects also using opioid pain relievers and cannabis. The study which focused on adults living in Ontario, Canada,  and was led by Gabriella Iiie, PhD, post doctoral fellow at St. Michael's Hospital, Toronto, Ontario. Findings were published in Journal of Neurotrauma.
According to a media release from St. Michael's Hosptial, researchers compared the prevalence of reported TBI with current substance use, cigarette smoking and psychological distress among 1,999 Ontario adults.
"We found that one in six Ontario adults reported a history of TBI," Ilie says. "That prevalence is higher than previously known. Equally concerning, is the rate of harmful behaviours reported by adults with a history of TBI."
Statistics from the study that pointed back to the link between TBI and drug use showed study subjects who had a history of TBI indicated they were almost three times more likely to have used opioid pain relievers without a prescription during the previous year. Likewise, study subjects reported they were 2.8 times more likely to have smoked cannabis in the past year.
The study's subjects were nearly two times as likely to have experienced psychiatric distress within a recent consecutive 4-week period.
In 2013, Ilie and another researcher, Robert Mann, demonstrated similarly high rates of TBI and poor health behaviors among Ontario students between grades 7 and 12.
Ilie says that though their findings cannot conclusively establish which came first, it is possible that individuals with a history of TBI may be turning to opioids, marijuana and nicotine as coping mechanisms to deal with the lingering effects of TBI. "Of course, the reverse may also be true; someone who uses drugs may be more likely to behave in ways that risk suffering a brain injury," Ilie says.
[Source: St. Michael's Hospital]