AliMed Inc
Phone: (800) 225-2610
Fax: (800) 437-2966
Web site:www.AliMed.com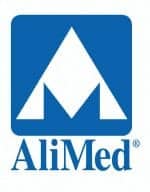 E-mail:
Product: Stay-Put® Cushion
AliMed's Stay-Put Cushions, available in air, gel, foam, and honeycomb technology, are manufactured with cut-outs as needed, and are folded with the chair to remain attached at all times. Most cushions have replacement covers, are repairable, and are available in custom sizes for standard wheelchairs in foam and gel. T-Foam Stay-Put Cushion's open-cell structure allows air to circulate freely. Stay-Put Air Cushion's superior control can reduce pressure ulcers, and Stay-Put Sit-Straight with Coccyx Relie Cushion overcomes sagging wheelchair seat hammocking. Stay-Put T-Gel Plus with SSI is designed to reduce shear and redistribute pressure, while the Sacro-Ease Bench/Bucket Seats are designed to absorb road shock and engine vibration. MSRP is $20-$300 for products in adult, bariatric, and custom sizes. HCPCS codes are E0192, E2607, E2608, E2601, E2602, E2603, K9736, K0737, and K0108. An air cushion is available in 2 inches or 4 inches with single or dual valve, lateral and posterior supports, as well as with foot and leg rests. All cushions have an 18-month warranty. Delivery time is 5-9 days.
---
Aquila Corp
Phone: (608) 782-0031
Fax: (608) 782-0488
Web site: www.aquilacorp.com
E-mail:
Product: Airpulse PK

The Airpulse PK cushion system uses alternating pressure and is designed for those at high risk for skin breakdown. Alternate air cells automatically inflate/deflate to the desired firmness on an adjustable timed cycle. Most repairs are performed the same day the equipment is received. Shipping time is within 5 to 9 business days. Aquila offers a loaner program, and every Airpulse PK cushion is customized to any size including bariatric, which does not have a weight limit. The HCPCS code is E2609. The cushion has five inflation firmness levels and a 1-minute to 9-minute cycle time setting for easy adjustment. Features include a remote control, a moisture control unit to help keep the skin cool and dry, and a positioning pad to compensate for pelvic obliquity. Cushions have a 2-year warranty.
---
ATG Rehab
Phone: (860) 257-3443
Web site: www.atgrehab.com
E-mail:
Product: Jay Zip, Jay 3

ATG provides customized evaluation, fitting, support, and extremely fast delivery times. ATG also offers expert staff and a variety of custom seating technologies. The company uses PRM Rehab, North East, Pa, because of its speedy delivery, quality products, and advanced technology. PRM uses a digital camera to photograph a finished mold, then transmit the image electronically where it is transformed into custom molded cushions. The MSRP depends on medical justification and diagnosis. ATG specializes in Complex Rehab Equipment as it relates to the seating and wheeled mobility needs of clients. The products used, and corresponding HCPCS codes, depend on the medical diagnosis and physical presentation of the client at evaluation. At the trial fitting, the comfort of the client must remain intact, along with the postural support goals of the evaluation team. Adjustments and modifications are established in the evaluation and appropriately executed at the fitting.
---
Future Mobility Products
Phone: (855) 938-8873
Web site: [removed][removed]www.future-mobilityus.com[/removed][/removed]
E-mail:
Product: Prism Seating Cushion Line

Future Mobility Products offers pediatric, adult, bariatric, and custom sizing in foam, gel, and air cushions, as well as full customization of seating systems. Cushions are made with long-lasting polyurethane and pressure-relieving visco-elastic foams, which offer optimal comfort; premium washable four-way stretch outer covers; and durable water-resistant inner covers. MSRP is $100 to $365. HCPCS codes are E2601, E2603, E2604, E2607, and E2608. All cushions and backs allow for in-field adjustment and customization. Trial fitting loaners are available for providers and rehab centers. There is a 2-year limited warranty on cushions, and a 90-day limited warranty on covers. Delivery time is typically 3 days.
---
Quantum Rehab®

Phone: (866) 800-2002
Fax: (866) 707-3422
Web site: www.quantumrehab.com
Products: Synergy® Spectrum® Air Cushion
Spectrum® Air cushions feature a 4-inch multi-cell air insert and Quantum Rehab®'s Sil-Air silicone base for stability and positioning. Spectrum Air is designed especially to create maximum airflow and moisture protection, while also providing superb skin protection and comfort. The cushion, ideal for users who require a high level of skin protection and positioning, features adjustable multi-cell air inserts, waterproof/washable open-cell silicone foam base, 3 mm ACM solid seat insert, hand pump, and self-closing valve for air pressure adjustment. MSRP for Spectrum Air is $480 to $530. Spectrum Air Contour is $499 to $549. Cushions have 2-year warranty and reimbursement options. HCPCS codes are E2622/E2623 and E2624/E2625.
---

Ride Designs®
Phone: (866) 781-1633
Web site: www.ridedesigns.com
E-mail:
Products: Ride Custom Cushion and Forward™ Cushion
Ride's cushion and cover materials are washable, lightweight, and breathable, helping to keep skin dry and cool. Cushions are available in adult and pediatric sizes, and have a 2-year warranty. Next day shipping for the Forward cushion, and 14 to 18 business days for Custom manufacturing. Custom's shape is molded according to the client's anatomy, and includes contour off-loads at high-risk skin areas. The Custom has a 300-pound weight capacity. Custom-made cushions are manufactured to be lightweight and breathable, and are completely washable. These products can help improve mobility, balance, and control and are designed to be adjustable and growable. The Forward, priced at $425, has a visco-elastic layer over a contoured polyurethane foam base, as well as incontinent inner cover and spacer fabric outer cover. The Forward is designed to help improve mobility, balance, and control, and is offered with a 2-year product warranty. HCPCS codes are E2609 (Custom) and E2607 (Forward). Prices vary with features.
---
The ROHO Group
Phone: (800) 851-3449
Fax: (888) 551-3449
Web site: www.therohogroup.com
E-mail:
Product: ROHO® Hybrid Elite® Wheelchair Cushions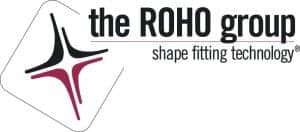 The ROHO Hybrid Elite® Cushion combines skin protection and shape-matching ability of ROHO DRY FLOATATION® with the positioning of Jay® base technology. The design allows for improved pelvic alignment, and stability for position and function, while maintaining optimal immersion and envelopment of the ischial tuberosities and greater trochanters. The DRY FLOATATION insert can be patched or repaired for extended use, and has a 24-month limited warranty. The Hybrid Elite is available in single and dual valve, from $469 to $519, and comes with a cover, hand inflation pump, operations manual, and repair kit. A wide range of sizes fits wheelchair widths of 14 inches to 24 inches. HCPCS codes are E2622 and E2623.
---
Star Cushion Products
Phone: (888) 277-7827
Fax: (618) 539-7073
Web site: www.starcushion.com
E-mail:
Products: 5-inch Starlock Cushion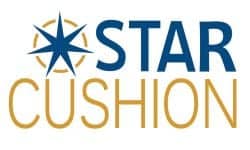 Star Cushion accommodates therapists who workwith hard-to-fit clients. Four air cell heights can be used to achieve a particular shape that helps to isolate pressure ulcers. Starlock technology increases stability, aids in patient transfers, and is used as a positioning device. All cushions are repairable and have an optional loaner program, even if the cushion is out of warranty. MSRP is $375 to $445, for pediatrics to adult and bariatric sizes. HCPCS codes are E2622, E2623, E2624, E2625, E2609, and E2617. Star's most popular design for posture changes is the Starlock Cushion. If the desired cushion position is not attained, it can be unlocked, and locked once again. The locking mechanism is attached to the cushion at all times for easy access. Star makes cushioning for laterals, calf supports, heel protection, and custom cushioning for back systems. All products have a 2-year warranty.
---
Sunrise Medical

Phone: (800) 333-4000
Fax: (303) 218-4590
Web site: www.sunrisemedical.com
E-mail:
Product: JAY® J3™ Cushion
Sunrise Medical's foam pelvic loading area base, with JAY Flow™, can be factory filled, and has fluid, single or dual variable inserts, or ROHO DRY FLOTATION. JAY OptiWell™ pelvic loading area is shaped and sized to evenly distribute pressure under the pelvis. Available in three sizes, the pelvic loading area can be selected to fit the user's pelvis. Base cushion pricing is $440. Cushions are offered in adult, bariatric, and custom sizing. HCPCS codes are E2622/E2623 and E2624/E2625. Fluid volumes, pelvic loading area sizing, insert options (fluid or air), addition or removal of positioning accessories, and covers can be adjusted or replaced. The Jay J3 offers a range of cover and positioning options. Cover options include stretch, microclimatic, or incontinent-resistant. All covers feature an advanced pleating design to prevent compromising the J3's pressure-relieving properties. The cushions also feature an underlying reticulated foam layer to provide comfort and detract heat and moisture. Positioning options include medial or lateral thigh supports, and lateral pelvis supports. Jay cushion/ back covers are guaranteed for 6 months from date of delivery, and cushions have a 2-year warranty.
---
Tekscan Inc
Phone: (800) 248-3669; (617) 464-4500
Fax: (617) 464-4266
Web site: www.tekscan.com
E-mail:
Product: CONFORMat®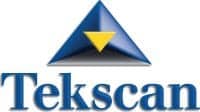 The CONFORMat®, a portable interface pressure mapping system designed to identify and quantify areas of high pressure in the back and seat, is flexible and engineered to eliminate hammocking, allowing for optimal positioning of support surfaces and cushion selection. The system includes thin, flexible sensors, which are placed underneath the seat and/or behind the patient's back. Pressure data from the sensors is translated to a 2-D or 3-D color diagram on the clinician's PC. The system provides objective, quantified data that helps the clinician to confidently and objectively assess seating and cushioning options, as well as to track patient progress and evaluate treatments. MSRP ranges from $6,995 to $16,995. Each CONFORMat sensor is 21.23 x 24.35 inches, and has more than 2,000 sensing elements. Enhanced research software is available as an upgrade option, as well as Video Synchronization™ and the Sway Analysis Module.
---
VARILITE®
Phone: (800) 827-4548
Fax: (206) 343-5795
Web site: www.varilite.com
E-mail:
Product: Evolution®™, Meridian™, Zoid™, ProForm NX™, Reflex ™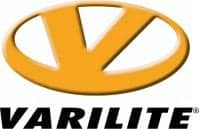 Optimum pressure distribution, positioning stability, and comfort make the Evolution™ cushion the company's most popular product. Air-foam floatation technology keeps the Evolution and Evolution PSV cushions ultra-light without compromising support. The cushions can be combined with a contoured Wave™ base for added positioning. A line of seating accessories includes wedges, solid seat inserts, and drop bases available in pediatric, adult, and bariatric sizes. MSRP is $364 to $442. HCPCS codes are E2622, E2623, E2624, E2625, and E2603. There is a 24-month warranty, and cushions are shipped within 2 business days of the order. Cushions can be repaired for free, using Varilite's patch or valve repair kits. Cushions can be adjusted using the air valve or air release device, and additional positioning can be achieved using the Wave™ bases, wedges, or Cheat Sheets®.
---
Vista Medical Ltd

Phone: (800) 822-3553
Fax: (800) 664-2044
Web site: www.pressuremapping.com
E-mail:
Product: FSA Pressure Mapping Systems
FSA SoftFlex and Stretch 3D pressure mapping systems for seat and bed are designed to be easy to assemble, use, and maintain. Service and support include web-ex training, on-site training, and hone support. Delivery time is typically 2 weeks. FSA pressure mapping is ideal for preventing pressure ulcers and improving client function, comfort, and support surfaces. New stretch sensor technology reduces the potential impact of hammocking when using pressure-sensing mats. Products are repairable depending on the damage. MSRP is $7,500 to $15,000 depending on system and sensing mats. Sizes range from 20 to 24 square inches in seat, and 34 x 80 inches for beds. Sensing mats are available in various and custom sizes, and are flexible. There are many optional and modular solutions, such as temperature sensing mats, auto calibration units, and center of gravity wheelchair adjustment tools. All components come with a 1-year warranty. Extended warranties are available.