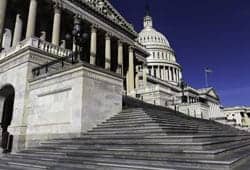 The Paralyzed Veterans of America has urged members and veterans to request support from their senators for legislation designed to create, expand, advance, and extend many VA healthcare and benefits services and programs key to the organization and its members. The group is particularly keen to drum up support for S. 1950, known as the "Comprehensive Veterans Health and Benefits and Military Retirement Pay Restoration Act of 2014." The proposed law was introduced by Bernie Sanders (I-Vt), according to a Paralyzed Veterans of America news release.
Among the reported range of benefits the legislation offers, Paralyzed Veterans of America notes the bill specifically would allow for the expansion of the Comprehensive Caregiver Assistance Program to veterans of all eras, rather than only those injured after September 11, 2001. The legislation is also intended to address the repeal of the reduction in future cost-of-living adjustments (COLA) for all military retirees, not only service members who are retired as a result of disability. The Senate and House approved a 1% reduction in the COLA for military retirees in December 2013 as part of the Bipartisan Budget Agreement.
Additionally, the legislation would provide for advance appropriations authority for the VA's mandatory funding accounts to ensure that veterans' benefits payments would not be delayed or put in jeopardy.
Paralyzed Veterans of America emphasizes that the legislation makes the VA healthcare system accessible to any veteran who wishes to enroll for care instead of entering into a healthcare exchange under the provisions of the Affordable Care Act.
For more information about the legislation call (800) 424-8200 or contact [email protected]
Source: Paralyzed Veterans of America