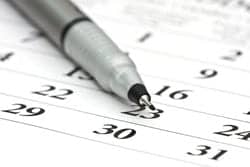 The Rehacare & Orthopedic China 2014 (R&OC) trade fair is slated for March 29 to 31. The trade fair will place a primary focus on rehabilitation therapy, assistive technology, and orthopedic devices in China. It is scheduled to be held at the Poly World Trade Center, Guangzhou, China. A total of 550 stands, 1,000 national visitors, and 1,500 international visitors are reportedly expected to attend the event.
A news release reports that the fair will exhibit the latest developments in the Chinese industry, as well introduce the world's newest technologies to the Chinese market. These developments range from the latest in physical training, physiotherapy, occupational therapy, rehabilitation hospital equipment, facilities and furnishings, daily living aids, mobility, orthopedic aids, communication, household, personal care and hygiene.
The event will feature a blend of congresses, forums, and business matching meetings, providing the opportunity for optimal trading and dialogue for professionals, market leaders, suppliers, dealers, and innovative newcomers from China and worldwide.
To learn more click here
Source: Rehacare & Orthopedic China 2014