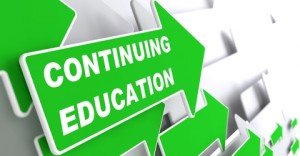 A 1-day seminar is being offered to help raise awareness about specialty products available to help people who are challenged with gait, balance, vision, hearing, and a variety of other deficits. The  seminar, "Specialty Products for Home Accessibility and Independence," aims to help attendees expand their knowledge of specialty products and offer practical, affordable, and aesthetically pleasing solutions for clients in a universally and accessibly designed home.
The seminar is offered by Brentwood, Tenn-based Cross Country Education LLC. Details about continuing education credits for this course are available on the Cross Country Education webpage.
According to a media release from Cross Country Education the products scheduled to be discussed will range from the simple to the complex and cover a wide range of areas within the home environment. The course will also include the seven principles of universal design and how to apply these principles to products within the home environment.
Product ideas will be presented for all client populations and levels of disability. The Cross Country Education media release notes that at the end of the seminar, attendees will feel more confident in facilitating the proper selection of specialty products for the clients they serve.
The release also note that course objectives will help attendees with the following:
1.    Define universal and accessible home design.
2.    Identify products that contain universal and/or accessible design elements within them.
3.    Recognize the importance of including products that contain aspects of universal and accessible design within them.
4.    Demonstrate the ability to obtain information on universally and accessibly designed products.
5.    Discuss and identity products that will enhance the functionality of clients within a home setting.
6.    Discuss how to integrate concepts and principles of universal and accessible design as you assist clients with disabilities in selecting appropriate products.