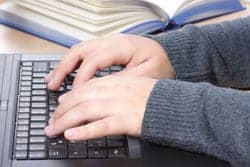 The American Occupational Therapy Association (AOTA) has announced the launch of its new NBCOT Exam Prep program, designed to assist occupational therapy students and new graduates preparing for key examinations.
The AOTA notes that its NBCOT Exam Prep program is an online, interactive program featuring retired National Board for Certification in Occupational Therapy (NBCOT) OTR and COTA exam questions.
In a recent news release, the AOTA says the prep program was developed and reviewed by top occupational therapy leaders and educators across all practice areas. The NBCOT Exam Prep reportedly offers users nearly 1,000 online self-assessment questions and almost 100 clinical stimulation scenarios that help learners focus on the topics they will be required to master. The program also provides users a variety of additional features, including the ability to create practice tests of any size around specific topics, compare progress with other registered users, choose from multiple choice and clinical simulation questions, and receive detailed performance feedback to help improve test scores.
Chris Davis, director, AOTA Press, articulates the organization's excitement in offering the exam prep program: "Our hope is that this exam prep empowers occupational therapy students, promotes confidence in their test-taking abilities, and gets their careers off to a positive start," Davis says.
The release notes that all occupational therapy practitioners must pass the NBCOT exam to become certified to practice.
For more information, visit www.aota.org.
[Source: AOTA]