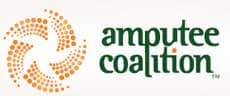 The Amputee Coalition, headquartered in Manassas, Va, reports that as a result of the federal government shutdown and the closing of the National Park Service, it has been forced to cancel its youth camp fundraising event.
The event, the Kicking for Kids Who Can't Kick-a-thon, was scheduled for Saturday, October 19 on the National Mall in Washington, DC.
The fundraiser is designed to support the Coalition's Paddy Rossbach Youth Camp, a 5-day traditional summer camp experience for children ages 10 to 17 years who have lost arms and/or legs or who were born with limb differences. Dan Berschinski, member of the board of the Amputee Coalition, chairman of its youth camp committee, notes that the Coalition covers all expenses, including travel, for the campers.
"The average cost to send a child to camp is $1,800, and our goal was to raise $18,000—enough to send 10 kids to our Paddy Rossbach Youth Camp," Berschniski states.
Berschinski, a decorated Afghanistan war veteran and amputee, goes on to emphasize the camp's ability to inspire children to confront new challenges, be independent, and gain self-esteem. "They build lifelong friendships and look forward all year to coming back to camp," Berschinski says.
"The shutdown may have prevented this year's kick-a-thon, but it's not stopping us from planning next year's event. We have a tentative date for Saturday, October 18. In the meantime, we hope people will donate so amputee kids can go to summer camp in 2014!" says Ginna Goodenow, founder of Kicking for Kids Who Can't (KFKWC).
To learn more about the camp or to donate, click here
Source: Amputee Coalition