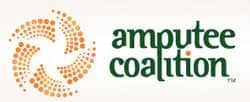 A total of 88 children, aged 10 to 17 years whom live with limb loss or limb difference, will have the opportunity to attend the Amputee Coalition Paddy Rossbach Youth Camp July 20 free of cost. A news release from the Coalition notes that the 5-day summer camp provides a wide range of activities for campers, including fishing, swimming, zip lining, canoeing, theater, dance, and archery.
Marshall J. Cohen, chairman of the Amputee Coalition's Board of Directors, notes that the camp was made possible for the children by working closely with hospitals, industry partners, support groups, health care providers, and other friends of the Coalition.
"Parents report that their campers leave camp with higher self-esteem and more self-confidence, and that's what it's all about," Cohen says.
Cohen adds that the campers experience new challenges, independently without the presence of parents. This allows them to test themselves and build new friendships in a supportive, caring environment. The Coalition reports that the camp is held at the Joy Outdoor Education Center, located between Cincinnati and Columbus, Ohio.
The Amputee Coalition covers all expenses and airfare. The release states that a new educational component in the camp will include sessions about anti-bullying. The two sessions will feature James Conway, officer of the Prince William County Virginia Police Department. Conway is slated to discuss how to handle bullies and how to report bulling to parents or school officials or other adults.
For more information about the camp or to donate, click here
Source: Amputee Coalition