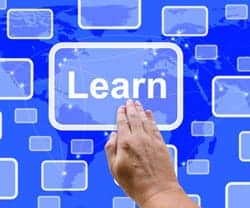 UBC Interprofessional Continuing Education has announced that the 30th International Seating Symposium 2014 is set to take place March 4 to 7. The international symposium will be held at the Westin Bayshore, Vancouver, according to a news release from the organization.
The release notes that the symposium addresses a variety of current and future developments in the areas of seating, positioning, and mobility. Topics slated for discussion include service delivery, product development, research, and outcomes.
The symposium will offer attendees a format that includes a pre-symposium, plenary, instructional, paper, and poster sessions. An extra day of exhibits has also been added to the event. The public will have the opportunity to have a complementary view of the exhibits on March 4. The release reports that viewing of the exhibits on March 5 to 6 will also be open to the public at a nominal fee. Exhibits are scheduled to display the newest seating, mobility, and rehabilitation equipment. Firms who wish to exhibit and/or sponsor can contact Jo Nam at [email protected]
Learning objectives for the symposium include the ability to identify and compare new and existing positioning and mobility equipment, discuss emerging research evidence supporting seating and mobility practices, and identify resources for seating and mobility practice.
Upon completion of the symposium, the release notes that attendees will also have the ability to compare and discuss new seating and mobility techniques and interventions, as well as explain the advantages and disadvantages of a range of innovative service delivery models.
For more information and updates, click here or contact [email protected]
[Source: UBC Interprofessional Continuing Education]