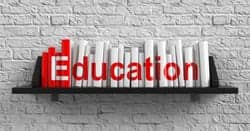 An introductory course hosted by NeuroRecovery Training Institute (NeuroRTI) highlights key locomotor training principles and practice. According to NeuroRTI's website, participants in the intensive 4-day course will be offered the opportunity to learn the scientific-basis, hands-on skills, clinical decision-making, and administrative and management strategies for providing locomotor training.
The course reportedly includes a pre-conference preparation and 2.5 days at a clinical site. NeuroRTI adds the course is designed to blend didactic teaching and practical skills development with hands-on treatment of patients with neurologic dysfunction. Objectives include demonstrating a working knowledge of the basic science linked to activity-based therapy and a working knowledge of the guiding principles of activity-based therapy, with an emphasis on locomotor training on the treadmill, over ground, and in the community.
NeuroRTI reports that additional objectives for the course encompass the ability to identify and incorporate the principles of locomotor training during patient evaluation and progression; demonstrate knowledge of trainer positions and the roles of each trainer during locomotor training; demonstrate introductory level hands-on skills as a trainer of locomotor training; as well as discuss how to effectively integrate locomotor training into an existing comprehensive therapy program.
A series of courses will begin February 21 in West Orange, NJ, and run on into August 15 in Columbus, Ohio, and November 7 in Houston.
The site states that a certificate for 30 classroom hours, 3.0 credits, or 2 CEUs will be provided upon completion of the course evaluation.
For more information and to register, click here
[Source: NeuroRTI]