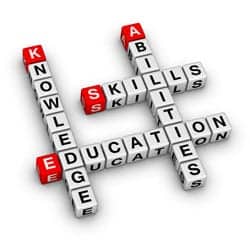 The Bones, Muscles, Sprains & Strains conference for rehabilitation professionals will take place in San Antonio on October 8 to 11. The physical therapist CE conference aims to provide continuing education for physical therapists as well as other health care professionals, such as occupational therapists and physical therapy assistants. The annual conference is hosted three times per year in Las Vegas and at Walt Disney World, with this final educational event taking place on San Antonio's Riverwalk.
According to the conference website, the CE conference includes acclaimed speakers and 2.1 CEUs provided by select states. Instructors provide participants with information on common orthopedic sports injuries in addition to the evaluation, treatment, and diagnosis of various body parts, such as the ankle, knee, shoulder, back, neck, wrist, and elbow.
The agenda features a number of educational topics, including: "Orthopedic Exam of the Knee," "Weekend Warrior: Common Orthopedic Sports Injuries," "Treatment of Lower Extremity Overuse Disorders," and "Give Me a Break: Common Fractures in Primary Care." The speakers scheduled for the October event are: Martin Healy, MS, PT, ATC; Jeremy Johnson, MBA, BFA, CMRP, ATC; Mary Vacala, PA-C, ATC, MSPAS, DFAAPA; Jesse Neiheisel, PT, DPT, CERT.MDT, MTC, CSCS; and Scott Frischknecht, PA-C, DFAAPA.
For additional event information, visit www.bonesmuscles.com
[Source: BonesMuscles.com]