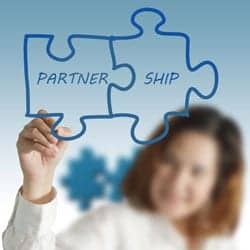 BMS Practice Solutions (BMS) has announced a new partnership with Focus On Therapeutic Outcomes Inc (FOTO), a provider of outcomes measurement for the outpatient rehabilitation industry. According to a BMS news release, the partnership will integrate the patient assessments of FOTO into the EMR RevFlow technology of BMS, with the ultimate goal of creating greater efficiency with patient medical records.
FOTO is a Tennessee-based company that is a comparative outcomes reporting service, which provides nationally benchmarked reports for outpatient rehab providers. The RevFlow technology will integrate with FOTO to provide clients with assessments to measure patient outcomes. The BMS news release notes that patient data will sync with the RevFlow EMR, and clinicians will have the option to use FOTO to determine functional range.
The user will also have the option of using FOTO to report Physician Quality Report System (PQRS) to the Centers for Medicare and Medicaid Services (CMS).
John Wallace, PT, MS, OCS, CEO of BMS Practice Solutions, states, "We are giving our clients a more efficient way of entering patient demographics, accessing patient clinical outcomes assessments, and entering that data into our EMR and reporting data for the Physician Quality Report System (PQRS) and Functional Limitation Reporting" by integrating FOTO's service with RevFlow technology.
Curtin Jones, COO of FOTO, says the company is excited to partner with BMS to provide the most efficient solution to customers. Jones adds, "We look forward to growing this partnership with BMS to stay on the leading edge for providing outpatient rehabilitation providers with outcomes data they can use every day to improve patient care."
[Source: BMS Practice Solutions]