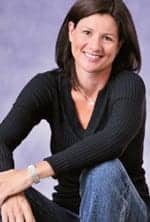 In her weekly blog, From the Roots: Clinician's Blog, Ann Eubank (pictured right) bucks the status quo and calls on clinicians to "roll up our sleeves…and see what's worth changing" in an effort to make the world a better place for patients.
Ann is nationally known for her work in wheelchair user advocacy and serves as the vice president of Community Initiatives for the grassroots movement UsersFirst. Ann's advocacy efforts include the key role she has played in the annual Roll on Capitol Hill (ROCH) event, designed to allow wheelchair users and other individuals with disabilities to directly express to legislators the need for greater access to healthcare. Ann herself has "taken the fight" to Capitol Hill, advocating with UsersFirst in Washington DC and bringing the mobility concerns of the community to state legislators.
The rehabpub.com website serves as a portal to the blog. Visitors to the blog are invited to interact with Ann and weigh in on her posts with your own observations. From the Roots is Rehab Management's clinician blog, where you are encouraged to participate fully with one of the rehabilitation industry's top thought leaders.
Some of the topics Ann will discuss include equipment and wheelchair acquisition process, leadership, advocacy, and OT/PT core values. Ann will also take on the issues of social justice, client-centered practice, inadvertent oppression from the healthcare professional, and working within a broken healthcare system.
Share your insight here
Connect with UsersFirst on Facebook and for more information, join the UsersFirst email list


Source: Rehab Management