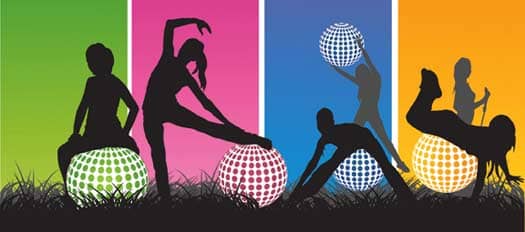 During the past 20-plus years, I have successfully integrated the discipline of Pilates into my physical therapy practice. My company also boasts more than 4,000 certified practitioners worldwide who are implementing Pilates into their rehabilitation programs—teaching in 10 different languages.
Why does Pilates have such strong roots in rehabilitation? We can look back almost 100 years for the answer. In the early 1930s, Joseph H. Pilates opened his studio and began treating individuals with conditions related to postural deformities, polio, and other orthopedic impairments, with a method of exercise that addressed their mental and physical well-being, increased their flexibility, and strengthened muscles.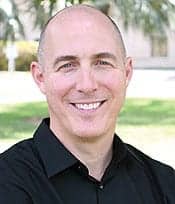 Brent Anderson, PhD, PT, OCS
A 1934 Reader's Digest article focused on Pilates' practice quotes him saying that sports activities are generally good for the body, but are of little value for "what's wrong with you." He adds, "'Corrective exercise' is the only way to build a beautiful, strong, youthful body—and the doctors back us up on this." In the article, Kristian Hannson, MD, then physician in charge of physical therapy at the Hospital for the Ruptured and Crippled, New York, refers to Pilates and his dedication to the importance of posture to cure the majority of physical ailments. Pilates told the periodical that the most important approach to curing many postural deformities is to "Pull your abdominals in."1
Pilates' exercises emphasized what we refer to in my practice as "axial elongation," ie, putting the spine into its optimal alignment for the desired activity. The core musculature that has received so much attention over the past couple of decades was actually being incorporated daily in Pilates' exercises, emphasizing the integration of the transverse abdominis with other core muscles to improve central alignment and core strength (which he called the "Power House"). Pilates' work was taking place during the early 20th century, in an era when rehabilitation nursing was evolving into physical therapy, and when cases of polio and other diseases and conditions affecting the musculoskeletal system played a key role in the development of the practice of physical therapy. It should then be no surprise that Pilates is such an ideal fit with physical rehabilitation practices, as it addresses not only the injury site, but engages all of the major muscle groups to help clients build their overall body strength and well-being.
DETERMINING IF PILATES IS RIGHT FOR YOUR PRACTICE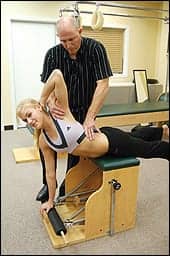 Brent Anderson, PhD, PT, OCS, oversees a client who stretches on a split-level stability chair.
If you are wondering whether a Pilates program will fit into your physical therapy practice, ask yourself:
—Are you a "patho-kinesiologist"? Helen J. Hislop, MD, was director of the physical therapy program at the University of Southern California (USC), Los Angeles, when I graduated in 1989. During her keynote speech at a conference, she introduced that term—which I have come to respect and revere as the essence of my practice. Any type of pathology or impairment that interferes with the client's ability to move and function is my specialty. In my practice, the greater emphasis is on "movement" and "movement restoration." If you view physical therapy as a science that specializes in improving the quality of movement affected by neurological, orthopedic, psychological, and physiological impairments, then Pilates is right for you.
—Do you believe that movement impairments are more likely to be caused by strategic impairments than by structural impairments? As my practice has matured, I find that, often, what appears to be a structural limitation correlates more with a strategic limitation in executing movement. Even when I discover that a client's limitation is truly structural—such as a facet lock, or instability of the inert structures of a joint—it will often be the strategic therapeutic approach that has the longest-lasting effect on their ability to move successfully. If this resonates with you, then Pilates is right for your practice.
—Are you getting tired of using passive interventions that have self-limiting benefits and are considered by many PTs to be the nemesis of physical therapy? The Pilates method of rehabilitation offers a full spectrum of movement qualities, from complete passive gravity eliminated movement to spring and gravity resisted movement with functional behaviors. Such diversity is beneficial for all types of movement lesions and impairments—from Parkinson's disease and spinal cord trauma patients to professional athletes and military personnel. Very few systems provide the diversity and flexibility to advance with the client as they return to an improved quality of life physically, mentally, and even spiritually. If this sounds like the type of program you would like to offer your clients, then Pilates is right for you.
IMPLEMENTING PILATES INTO YOUR PRACTICE
Read more about adding fitness programs to your physical therapy practice:
search our online archives.
Once you have decided to implement Pilates in your PT practice, it is important to be trained in the methodology by a reputable school. A typical program should consist of approximately 450 hours, plus sitting for the national certification with the Pilates Method Alliance (PMA).* Depending on the school, comprehensive training can cost upward of $4,000 to $5,000.
You may have limited space in your clinic for setting up Pilates equipment. If so, I often advise therapists to buy a combo table that is a Reformer and a Trapeze table in one. It can also double as a plinth table for treatment, if necessary. This equipment occupies only about 30 square feet; the price for this piece can range from $3,500 to $5,000—depending on the bells and whistles.
For More Information:
Check out the following sites:
If you wish to integrate a full Pilates component into your practice, you should plan to dedicate about 900 to 1,000 square feet, and expect to spend from $25,000 to $40,000 for a full gym of Pilates studio equipment.
Pilates is appropriate for acute rehabilitation, and will continue to benefit the client into the health promotion aspect of their life. Pilates can become part of a healthy lifestyle, improving quality of life and increasing emotional and psychological well-being. In a number of studies, the most common variable that has shown consistent correlation with Pilates is the vitality measure of the SF36. Patients using Pilates have a significant increase in their perception of the quality of life, self-efficacy, and functional abilities. This leads to a part of our practice that is "cash-pay." Therapists from around the world inquire weekly about how we run such a large cash pay practice. Simply, it is because we believe we can make a long-lasting impression on the movement and physical well-being of our clients and have services to offer that will benefit them long after being discharged from therapy.
*Editor's Note: Eligibility requirements for taking the PMA Pilates Certification Examination can be found at [removed]http://www.pmapilatescertified.com/procedure.html[/removed].
---
Brent Anderson, PhD, PT, OCS, is president and CEO of Polestar Pilates Education and Polestar Pilates Center—Pilates conditioning, and physical therapy centers. Anderson is a lecturer, consultant, and authority on performing arts medicine and Pilates-evolved techniques for rehabilitation. To view Anderson's video podcasts on Pilates for rehabilitation, go to www.youtube.com and search for Polestar Pilates. For more information, go to www.polestarpilates.com.
REFERENCE
Ray MB. Cutting a fine figure. Reader's Digest. 1934;(Oct)10:29-31.