Clinics planning short-term or long-term growth must identify innovative ways to support that growth in ways that are both reliable and cost-effective. This exclusive podcast features Erich Herkloz, MPT, Cert. MDT, CSCS, managing partner of Strive Physical Therapy & Sports Rehabilitation, who, along with his partners, is expanding a 7-office practice to 10 offices in the coming months.
Listen to this podcast as Erich details how the practice's software system helps them remain in front of the healthcare provider curve with reports that offer great depth of data. At the snap of a finger Erich says he has access to vital information about net revenue, therapist productivity, gross charges and much more data that is invaluable in managing a growing business–including the use of software "special rules" to ensure therapists don't inappropriately document and/or bill for services.
You'll also learn how consistent, vendor-provided updates about the regulatory environment and billing requirements ensure staff members document and deliver care according to the freshest information.
The podcast is sponsored by Clinicient.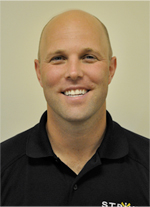 Erich Herkloz, MPT, Cert. MDT, CSCS, graduated from MCP / Hahnemann University in 1999 with a master's degree in physical therapy. Erich and Mark Muir opened Strive Physical Therapy in 2005, with Jaime Martin joining the partnership team in 2010. Over the years, Erich's leadership and vision has played an integral role in the expansion and development of Strive. The practice's growth is strongly linked to the team's core values, which Erich describes as, "Superior customer service and excellent clinical care."
Erich is a certified McKenzie practitioner, specializing in spinal disorders, and has received extensive training and continuing education in Maitland and Mulligan coursework, resulting in a high proficiency in treating musculoskeletal disorders.
Discover what Clinicient can do for you