Complex rehab technology (CRT) provider Numotion announces the availability of remote servicing and repair of power and manual wheelchairs.
Via a HIPAA-compliant phone app that manages a secure video call, a Numotion service technician can remotely diagnose and oftentimes repair an issue over the phone. If the problem requires a part to be installed, the service technician can order the part during the phone call, and then schedule a visit to install it.
"Remote service drastically shortens the overall time to complete repairs, enabling us to service more customers much faster," says Mike Swinford, CEO of Brentwood, Tenn-based Numotion, in a media release.
"Being able to diagnose and fix issues remotely is a tremendous benefit to our customers. It gives us the ability to identify and order required parts more quickly, eliminate unnecessary in-person assessment visits from a service tech, completely resolve certain issues with just a phone call, and provide immediate service to our customers when they need it," he adds.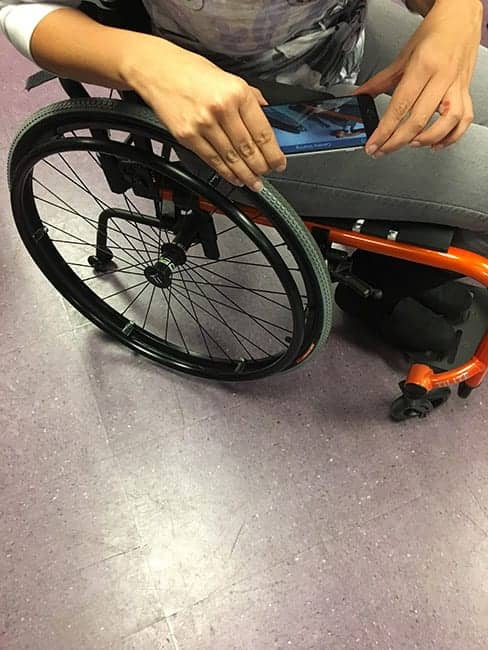 So far this year, per the release, Numotion techs have conducted nearly 20,000 remote service evaluations, with a goal of more than 100,000 per year.
Common issues resolved remotely include worn tires and casters; worn/torn arm pads, cushions, headrests, and lateral pads; damaged joysticks, seatbelts, harnesses, and troughs; malfunctioning motors or actuators; joystick lockout issues; motor gearboxes; and loose, broken, or disconnected cables.
Numotion is working with health plans across the country that are embracing this new technology, positively affecting their beneficiaries. It is also working with manufacturers to develop and incorporate wheelchair connectivity and analytics as it becomes available by product
[Source: Numotion]