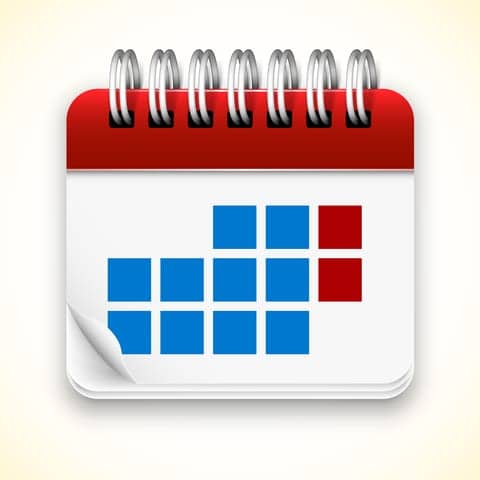 Beginning this year, MEDICA, World Forum for Medicine, and COMPAMED, High Tech Solutions for Medical Technology, will be held concurrently on new show days: from Monday to Thursday (instead of Wednesday to Saturday for MEDICA and Wednesday to Friday for COMPAMED) at the fairgrounds in Düsseldorf, Germany. The 2015 dates for MEDICA and COMPAMED are November 16 to 19.
According to Joachim Schäfer, managing director of Messe Düsseldorf, the shift in scheduling is the result of exhibitor and visitor surveys as well as coordination with industry associations. A media release from Messe Düsseldorf reports that focusing on the "normal" working days of the week (instead of Wednesday to Saturday as in the past) will make a more even visitor flow in the exhibition halls on all days possible. This, Schäfer says, enables exhibitor presentations as well as their stand infrastructure to be utilized in a more consistent manner."
Messe Düsseldorf also reports that more than 2,500 exhibitors are expected in the electromedicine/medical technology category, as well as companies that offer products for physiotherapy, orthopedic technology, information and communication technology, and other areas of health care. Approximately 4,800 exhibitors from more than 60 nations are expected to showcase their latest products and technologies at the event.
The MEDICA MEDICINE + SPORTS CONFERENCE and the innovations presented by the exhibitors will also be closely linked. The Wearable Technologies Show in Hall 15 will showcase the latest technologies such as fine sensors integrated into textiles, ear clips or plug-in attachments for smartphones which can determine heart rate, oxygen saturation or body temperature.
The MEDICA PHYSIO CONFERENCE organized by the Thieme Publishing House will also be dedicated to trend topics. With its treatment-oriented presentations, it will address physiotherapists, sports medicine specialists and orthopedists (November 18 and 19 in the Congress Center Düsseldorf South).
This combination allows MEDICA and COMPAMED to represent the entire process chain and the full range of medical products, devices, and instruments. Together, they occupy the entire Düsseldorf exhibition center (19 halls). As in previous years, only one ticket is necessary to visit both MEDICA and COMPAMED
[Source: Messe Düsseldorf North America]