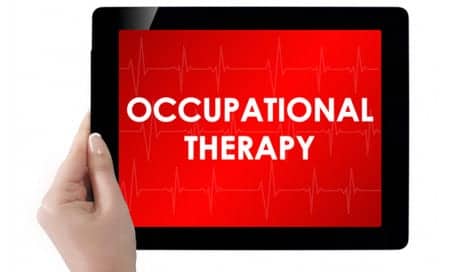 Under the new criteria of a federal mental health services program, the role of occupational therapists is being transformed to help provide integrated care to a group of behavioral health clinics. The updated criteria, issued by the Substance Abuse and Mental Health Services Agency (SAMHSA), designates licensed occupational therapists as "staff to be considered by newly created certified community behavioral health clinics (CCBHCs)."
The move was formalized by SAMHSA May 20, and announced recently in a media release from the American Occupational Therapy Association (AOTA). The criteria reportedly was established as part of a 2-year demonstration program under Sect. 223 of the Protecting Access to Medicare Act, and is used by states as a certifying measure for CCBHCs.
"This is a huge opportunity for the profession to return to our mental health roots and provide needed services to those who can most benefit from occupational therapy," says AOTA President Virginia Stoffel, PhD, OT, BCMH, FAOTA. "Because the new CCBHCs will be required to provide integrated care, this is a chance for us to show how our broad understanding of both physical health and behavioral health helps bridge these different worlds of service provision."
The demonstration program's aim is to create dramatic improvement to the quality and availability of community behavioral health services, according to the AOTA release. The program aims to achieve this by providing access to well-funded, integrated, coordinated, client-centered mental health and substance use services at CCBHCs.
The announced CCBHC criteria are part of a larger Request for Applications for Planning Grants to states. These planning grants will allow states to develop their proposals to participate in the 2-year CCBHC demonstration program. While an unlimited number of states can receive planning grants, only eight states will ultimately be selected to participate in the demonstration program and to receive increased federal funding for behavioral health services. All CCBHCs that participate in the demonstration program must meet the criteria outlined by SAMHSA.
According to the AOTA's media release, occupational therapy recently has been strengthening its association with mental health. One specific example of this, the association points out, is the Mental Health Act, HR 1761, introduced in April by US Rep Paul Tonko (D-NY) and US Rep Mike Kelly (R-PA). The bill reportedly defines occupational therapy practitioners as mental health practitioners and promotes the profession's role in the field of mental health.
The only list of mental health professionals in federal law currently appears in a statute related to the National Health Service Corp (NHSC), which is a scholarship and loan repayment program, according to the AOTA's release.
[Source: American Occupational Therapy Association]