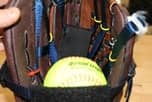 A wide range of innovations designed to enhance rehabilitation were recognized in the 39th Annual Maddak Awards Competition for Product Design. The winners were reportedly announced during the American Occupational Therapy Association (AOTA) Conference in San Diego.
Maddak notes that the entries were categorized as professional or student, with three awards given in each category. A panel of representatives from the San Diego Local Conference Committee selected the winners. Kurt Landsberger, chairman of the board, Maddak, originally initiated the Maddak Awards Competition for Product Design. The event is intended to honor and support the creativity and dedication of occupational therapy practitioners and students who continually strive to enhance the rehabilitation of their clients.
"The program provides a forum for practitioners and students to share their ideas and innovations while being recognized for their contributions to advancing patient care and independent living," Landsberger explains.
Maddak adds that exhibit attendees were also given the opportunity to vote for their favorite Maddak Awards entry. The entry that received the most votes was recognized with a special "People's Choice" award of more than $300 in occupational therapy-inspired ADLs, Maddak says.
Jon Turnquist, OTR/L, MOL, ATP, director of assistive technology lab, Ambrose University, received first place in the professional category for his Sling Trap Softball Glove. Turnquist notes that the sling uses the force of the ball's inertia to pull together the sides of the glove, assisting in closing the glove and reducing rebound of the softball out of the glove (pictured above, right).
Students from the Bay Path College received first place in the student category, with Karen Sladyk presenting the award. The students developed a board game called FACEBOOKING, which accommodates two to eight players. "The focus of the game is on learning social skills needed to use Facebook safely and appropriately," Sladyk says. A die is tossed and the player moves forward after correctly answering a cue card question. A group vote decides if the answer is correct or incorrect.
Rounding out the awards, Justin Takeoka, student at Samuel Merritt University, received the People's Choice Award. Takeoka developed a Battery Thumb Lever Lock engineered to ease battery removal in wheelchairs. "The Wheelchair Battery Thumb Lever Lock separates the simultaneous actions into two independent tasks," Takeoka says. Maddak states that the adaptive device is intended to lock the thumb lever into the depressed position, allowing the user to concentrate their effort on pulling up on the battery handle.
View the full list of winners here
[Source: Maddak Inc]