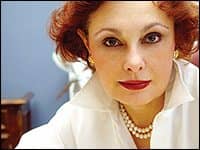 The Health Information Technology for Economic and Clinical Health Act (HITECH Act) is spurring significant investment in electronic health record (EHR) technology through its EHR Incentive Program. In addition to hospitals, this program provides incentive payments to eligible professionals as they adopt, implement, upgrade, or demonstrate meaningful use of certified EHR technology. Implementation of EHR systems is no easy task. Therefore, physicians should carefully strategize before full implementation, in particular, to assure compatibility with their most frequently used hospitals. This article will review some of the challenges associated with EHR implementation and discuss some of the key aspects of a proper strategy to implement an effective EHR system.
Medicare vs Medicaid EHR Incentive ProgramsThe Medicare and Medicaid Incentive Programs can, in truth, be considered two separate programs as they differ in several important ways. First as regards practitioners, only doctors (medicine, osteopathy, etc) and chiropractors are eligible for either the Medicare or Medicaid program, while nonphysician practitioners, such as certified-nurse midwives or nurse practitioners are only eligible for Medicaid incentive payments. The Medicare and Medicaid programs also have different eligibility requirements for hospitals. The second principal difference is in the amount of reimbursement received. Eligible professionals can receive up to $44,000 over 5 years under Medicare or up to $63,750 over 6 years under Medicaid. For hospitals, Medicare and Medicaid program payments start from a base of $2 million and will be adjusted upward or downward based on a number of factors unique to each program. The third important difference is that the Medicaid program is state-based. This means it may not be offered at all, depending on the practice's location. Also, states can modify the standard for meeting meaningful use, albeit only slightly.
Eligible hospitals can elect to participate in both the Medicare and Medicaid Incentive Programs. Eligible physicians, however, must choose one or the other. This decision is critical, and so it is equally critical to have a proper strategy in place for implementing that decision.
Strategy for Implementing an EHR SystemA proper EHR implementation plan has several, interrelated steps. Their relative importance will vary based on the provider in question, but it is useful to examine them at a macro level. These steps include:
Stage 1—Beginning to Consider EHR for Your Practice
Stage 2 —Selection of Vendor and Technology (use of Request for Proposal or RFP)
Stage 3—Vendor Contract Negotiation
Stage 4—Implementation of Technology
Stage 5—Acquisition of EHR Incentive Payments
Stage 1—Beginning to Consider EHR for Your Practice
As a practice begins to think about implementing an EHR system, several key tasks must be completed. These include engagement of stakeholders, determination of practice-specific needs, review of current technology, and calculation of an early expense budget. It is also critical to communicate with the prospective users of the EHR system, as physicians, nurses, and administrative staff must be invested in the system in order to ensure successful implementation and use.
Stage 2—Selection of Vendor and Technology
Next, each practice should consider which type of EHR system it may require. There are two primary models of systems: (1) fully integrated (eg, single EHR platform) and (2) best-of-breed (eg, multiple products interfaced together). Current technology will largely influence this decision. Use of RFPs is common to efficiently engage multiple vendors.
Stage 3—Vendor Contract Negotiation
Careful consideration of the terms of the vendor contract is necessary to protect the investment and ensure postinstallation efficiency. Practices should engage representatives with experience in this area to assist with this process. Practices should also include project deadlines and other performance measures in vendor contracts to ensure timely implementation.
Stage 4—Implementation of Technology
During and after engagement of a vendor, the practice should establish a leadership team to oversee the process. The size and composition of this team will, understandably, vary based on each practice, but leadership should come from physicians, administrative staff, and nurses. This team will assist with redesigning workflow procedures to interface EHR technology with office functions.
Stage 5—Acquisition of EHR Incentive Payments
The last stage is obtaining the EHR incentive payments to assist with the implementation costs. Participation in Medicare and Medicaid EHR Incentive Programs is critical in this regard. While a hospital will likely choose to participate in both programs, physicians do not have that choice. Therefore, they must carefully weigh the pros and cons of each.
The first part of this process involves determining which professionals in the practice are eligible for incentive payments. Most physicians are eligible for the Medicare incentives, unless more than 90% of their services are provided in an emergency department or hospital inpatient setting. The Medicaid program has different requirements—physicians must be able to attribute at least 30% of patient volume to Medicaid patients.
Under both Medicare and Medicaid, physicians must also demonstrate that they are utilizing certified EHR technology in accordance with "meaningful use" standards. The difference is that, for Medicaid, physicians do not have to meet the meaningful use criteria until the second year of participation in the program.
Meaningful use involves the utilization of certain capabilities, including e-prescribing, exchanging electronic health information, computerized physician order entry, and tracking clinical quality measures. However, the specific standards applicable to a given provider vary based on (1) whether the provider is a physician or a hospital, (2) which program (states have some discretion in modifying the standards under the Medicaid program), and (3) what stage the program is currently in. Stage 1 criteria are, at present, the only standards available, but CMS will likely begin utilizing stricter standards in 2014. What is certain is that the provider must be using technology that is certified by the Office of the National Coordinator.
In contrast to its Medicare counterpart, the Medicaid program does not require participating physicians to demonstrate meaningful use of the EHR technology until the second year of participation. Hospitals are eligible for Medicaid incentive payments in the first year if they demonstrate that they have engaged in efforts to adopt, implement, or upgrade EHR technology.
In order to actually receive payments under Medicare, providers must register and attest that they satisfy the necessary meaningful use requirements. This process is already in place for the Medicare program. Medicaid is state-based, and each state's registration processes are in varying degrees of readiness. The registration and attestation process can be difficult to accomplish, so we urge that practices should seek assistance in beginning the registration or attestation process to ensure efficient completion.
EHR Strategy SummaryImplementation of EHR in physician practices may seem like a difficult undertaking, but practices should carefully consider the potential advantages in terms of improved workflow, quality of care, and patient satisfaction. To take full advantage of EHR incentive payments, practices should implement systems no later than 2012 (Medicare) or 2016 (Medicaid), especially since practices not using an EHR system by 2015 will receive a 1% reduction in Medicare reimbursement. Thus, providers should act quickly to take advantage of incentive payments while they are available. If done correctly such a plan can help a provider to benefit not only from incentive payments but also from a well-run EHR system, which will help the provider and its patients for years to come.
---
About the Author:Cherilyn G. Murer, JD, CRA, is CEO and founder of the Murer Group, a legal-based health care management consulting firm in Joliet, Ill, specializing in strategic analysis and business development. Murer may be reached at (815) 727–3355 or viewed on her Web site: www.murer.com.