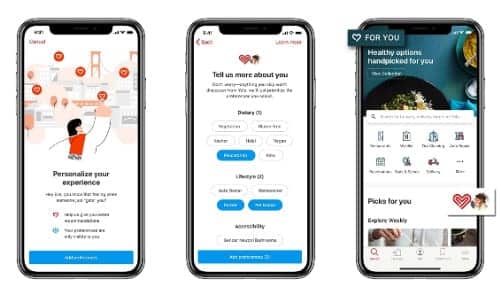 Via the Yelp app's newly launched personalization functionality, users can now tailor the app to their individual preferences and lifestyle.
As part of the new update, users will be able to indicate their personal dietary and accessibility preferences, lifestyle attributes, and things they like to do. Yelp will then process the information in real-time and transform the user's homescreen and search results into a completely personalized experience represented by Yelp's newly created heart symbol — including search result rankings, shortcuts to filters, and personalized highlights that tell the user why they might like the business based on their preferences, according to Yelp Inc in a media release.
"As Yelp turns 15 this year, we're embarking on one of our most significant product updates with the introduction of a new personalized experience," says Vivek Patel, Yelp's chief product officer, in the release. "By making it more personalized, we're saving people time and giving them an easy way to find the right business for them."
People who need wheelchair accessibility will see more relevant search filters and personalized highlights within their search results, the release adds.
The latest version of the Yelp app can be downloaded from the App Store. While Android users can currently access the new search functionalities, the full experience will be available next year, according to the release.
[Source(s): Yelp Inc, Business Wire]