Permobil Inc and LUCI announce a partnership to provide LUCI's smart wheelchair technology through Permobil's clinical education and commercial organization to Veterans Affairs' (VA) rehabilitation clinics in the United States.
Through this partnership, Permobil representatives serving VA facilities will become the exclusive contacts for LUCI within the VA network. The company's dedicated sales and extensive clinical education teams will support the sale, installation, and training of all available LUCI models, including on non-Permobil wheelchairs, as they are released, according to a media release from Permobil.
"Permobil has a rich history of servicing and supporting the VA, and we are committed to bringing the most advanced technologies in the industry to help improve veterans' lives. We're excited by this partnership with LUCI to bring their smart wheelchair technology to the individuals who put our safety first – our veterans."

— Chuck Witkowski, president of Permobil Americas
LUCI is a technology designed to provide users with collision avoidance, drop-off protection, and alerts for tipping dangers. It attaches to the base of a power wheelchair and uses patented sensor-fusion technology that combines data from cameras, ultrasonics, and radar into a single, 360-degree view of the world. It uses this information to automatically and smoothly slow a power wheelchair to a stop before it collides with objects or drives off steps or curbs.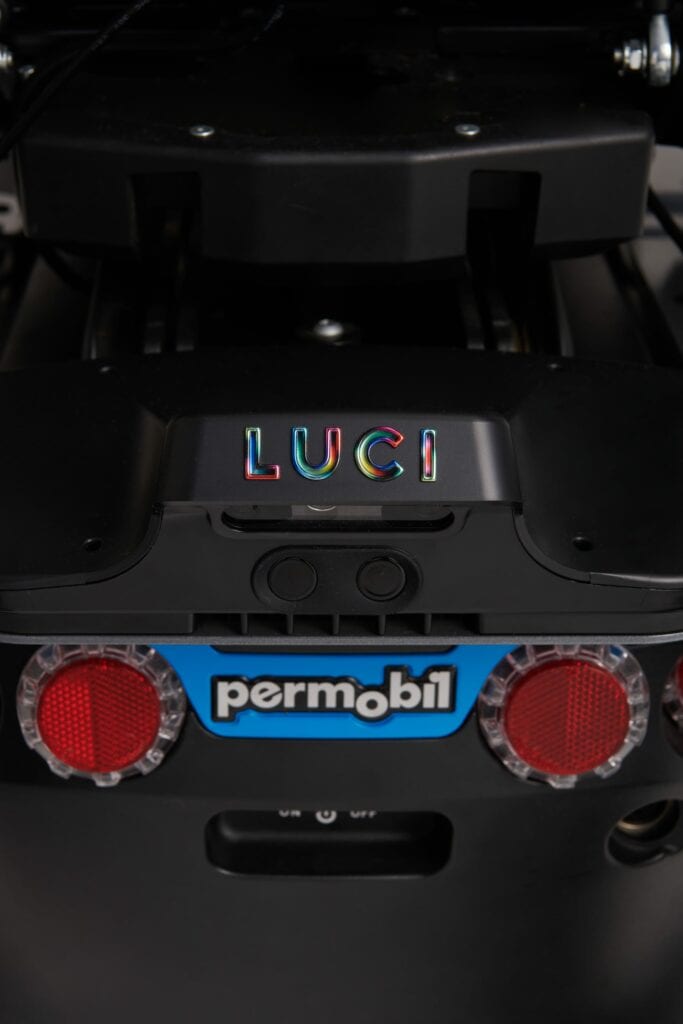 "We are thrilled to partner with Permobil to open the world of safe and connected power mobility to even more people. We started LUCI's compatibility on Permobil wheelchairs first because that is what my daughter Katherine drives. So when we thought about how to best serve our nation's veterans, the quality reputation of Permobil's products and team, as well as their market leadership in the VA, was the clear place for us to start."

— LUCI co-founder and CEO Barry Dean
While the agreement makes LUCI available to individuals using power wheelchairs at any VA location, the initial rollout will focus on supporting clients and clinicians at the VA's 25 Spinal Cord Injuries and Disorders Centers (SCI/D Centers).
Permobil sales training will take place throughout January, and demos will be available in February. Clinicians interested in trials of LUCI for their veteran clients need to discuss it with their local Permobil sales representative, per the release.
[Source: Permobil]
---
Related Content:
Preconfigured PushTracker E2 Power Assist Control with Preinstalled Apps Available from Permobil
Permobil Launches ROHO Hybrid Select Hybrid Wheelchair Cushion
The (Almost) Psychic Wheelchair