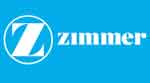 Orthopedic device manufacturer Zimmer Spine, headquartered in Minneapolis, Minn, recently announced that it has issued an urgent worldwide recall of the inserter instrument for the PEEK Ardis Interbody Spacer. According to a company news release, the Ardis Inserter is a surgical instrument used during spinal surgery to implant the PEEK Ardis Interbody Spacer.
Zimmer Spine reports that the inserters are being recalled as a result of reports that indicate PEEK Ardis Interbody Spacer implant breakage once the implant has been subjected to excessive lateral and/or off-axis forces from the inserter during surgery. The company adds that observed health risks linked to implant fragments may include dural tears and blood loss.
No post-operative complaints have been reported that are attributed to a fractured implant. To view a full list of part numbers included in the recall distributed from June 2008 to December 2012, click [removed]here[/removed].
Zimmer Spine notes that it is notifying its distributors and customers worldwide via letter and is arranging for the return of all PEEK Ardis Inserters.The company also adds that surgery using the PEEK Ardis Interbody Spacer cannot be performed as intended without the aid of the PEEK Ardis Inserter instrument.
Source: Zimmer Spine