Ms Wheelchair California 2018, Krystina Jackson, is featured in a series of videos addressing emergency preparation for people with reduced mobility, as part of #WhyWait, an online media campaign from ADAPTS LLC.
ADAPTS LLC manufactures ADAPTS, a portable transfer sling designed for use by wheelchair users in the event of emergency evacuations.
The company officially announces the online campaign and Jackson as its spokesperson at the San Mateo Abilities Expo October 26-28 at the San Mateo County Events Center.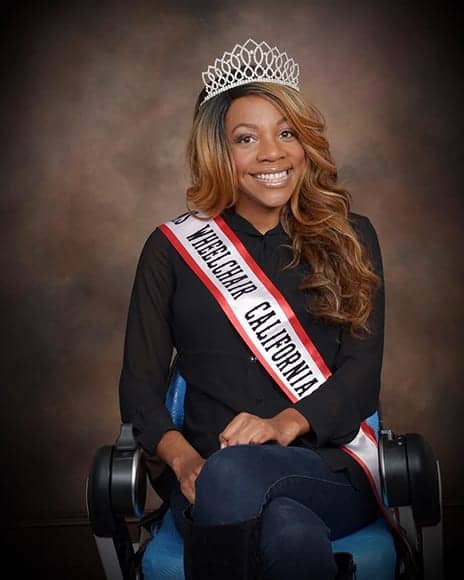 At the ADAPTS' Expo booth, Jackson will discuss her disaster plan and how she uses ADAPTS in her emergency kit. She will also participate in a live demonstration of the sling, according to a media release from ADAPTS LLC.
"I wish I had my ADAPTS when I had to get away from my apartment without my wheelchair," Jackson says, regarding an incident when she had to evacuate her apartment building during a fire. "I can't imagine going anywhere without it. It provides me a safety net and convenience."
"Why wait for first responders? We should all be disaster ready, and people with disabilities need a customized plan that addresses their specific needs," notes Robin Wearley, inventor of the ADAPTS sling.
Wearley, a former flight attendant, developed the ADAPTS sling initially to address the challenge of how to help a wheelchair user off an aircraft during an emergency. The "grab and go" method used during aircraft evacuation was limited and didn't address the safe transfer of people with disabilities to prevent injury.
The sling features light and strong fabric designed to allow anyone with minimal instruction to easily and safely move people to first responders, the release continues.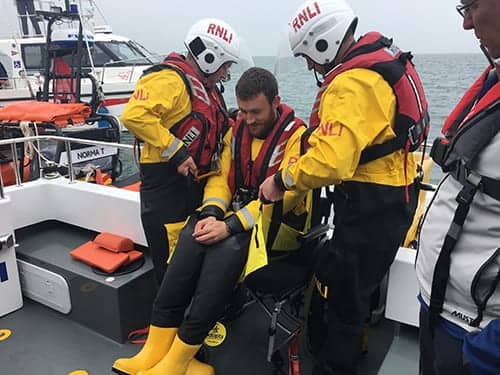 According to the company, the sling could be an essential accessory anywhere a disaster strikes, and cold be used to rescue people from anywhere a stretcher cannot go.
For more information and to purchase the sling, visit ADAPTS LLC.
[Source(s): ADAPTS LLC, PR Newswire]