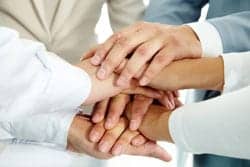 TiLite, headquartered in Pasco, Wash, has announced new sales representation agreements that will expand upon its existing sales partnerships with Permobil, the ROHO Group, and Target Medical. The representation agreements will become effective December 1, 2013.
A news release from TiLite reports that Permobil is slated to represent the company in Florida and Puerto Rico, expanding Permobil's existing representation in Canada. TiLite will be represented by ROHO in Illinois, and in most of Wisconsin, expanding ROHO's existing representation in Michigan. The release also states that Target Medical will represent TiLite in Tennessee and Mississippi, expanding its existing representation in Ohio, Indiana, Kentucky, Pennsylvania, and West Virginia.
David Lippes, CEO, TiLite, articulates the company's excitement in extending its partnerships with Permobil, ROHO, and Target Medical, as "Each has proven their dedication to TiLite's vision that what matters most is the outstanding wheelchair experience we deliver to the people we serve."
TiLite notes that MSL Associates will represent all areas impacted by the announcement until November 30, 2013. The company also notes that the MSL will continue to represent TiLite in North and South Carolina.
[Source: TiLite]