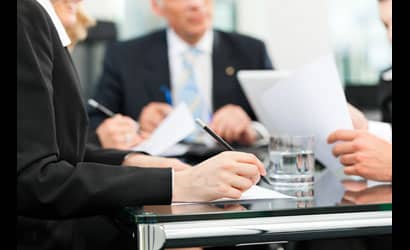 In an effort to highlight inclusion practices linked to disability employment, the US Chamber of Commerce recently hosted its second corporate disability summit with the US Business Leadership Network (USBLN).
A news release reports that the US Chamber of Commerce and USBLN also released a joint report "Leading Practices in Disability Inclusion" outlining key strategies for businesses to recruit and retain individuals with disabilities, to create a diverse workplace, marketplace, and supply chain.
Thomas J. Donohue, president, CEO, US Chamber of Commerce, emphasizes that, "Leveraging the skills, talents, and experience of workers with disabilities is not only essential for our workforce competitiveness, but it's also the right thing to do. Good inclusion practices enable workers with disabilities to thrive, and in turn, businesses benefit from the contributions of employees who are dedicated, hardworking, and productive."
Jill Houghton, USBLN executive director, notes that the organization is excited to work with the Chamber on the report, which is intended to, "strengthen the ability of businesses to increase their inclusion of persons with disabilities across the business enterprise. We recognize that businesses learn best from their peers and we want to provide them the means to share their strategies for inclusion," Houghton says.
The joint release reportedly outlines real-life examples that are vital in helping businesses recognize opportunities provided by disability employment, with featured companies providing insights into the success of their business that resulted from the inclusion of individuals with disabilities.
The report also offers a tool to initiate and enhance disability-friendly corporate practices.
For more information, visit www.uschamber.com
Source: US Chamber of Commerce